Free Windows 7 Background Download Sources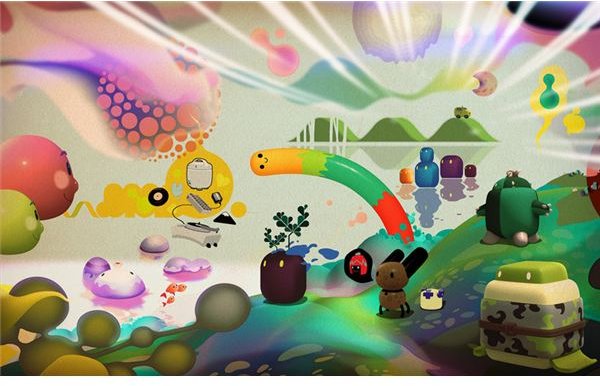 Introduction - Some Background(s)
The background displayed on the monitor of your system, also known as wallpaper or desktop background/picture has become almost inevitable on all the personal computers today. The Windows operating systems come packed with a set of desktop backgrounds and more can be downloaded from the internet for the respective operating system version you use. Without the desktop backgrounds, the monitor of your personal computer looks plain and dull, and so a variety of these backgrounds have been designed and released. With Windows 7, Desktop slide show allow users to specify a group of images that will be displayed on the screen in sequence for a specified period of time. Free windows 7 backgrounds are provided by plenty of sites over the internet that can be easily downloaded to your system.
Recommended Websites with Windows 7 Backgrounds
One of the sites where you can get free windows 7 backgrounds is windows-7-wallpapers.com which has a range of background images from green pastures to remarkable sunset shots. A maximized view of each desktop background can be viewed and the wallpapers can be downloaded in any of the required resolutions – 852 X 480, 1280 X 720, 1366 X 768, 1920 X 1080.
Windows7wallpapers.org is one another site that offers free windows 7 backgrounds over a wide range of selection. Most of the wallpapers are exotic nature shots, and some of them are Windows logos in different designs and styles. There are also eye captivating shots of wildlife and colorful designs on this site that are worth a second look. Viewing full size images and downloading the image in appropriate resolution of either 1680X1050 or 250X157 is facilitated on this site that ensures that the image does not look blurred on your screen.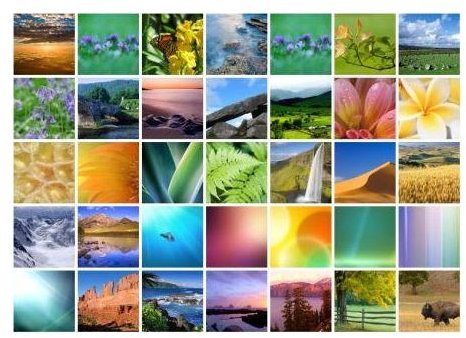 Official Microsoft Windows 7 Backgrounds
https://windows.microsoft.com/en-US/windows/downloads/personalize/themes also has a huge collection of free windows 7 backgrounds which come packed in form of themes. Theme is a collection of desktop background, screen saver, window border color and sound scheme. The site offers themes over a wide range such as EA Sports World Cup, NASA Hidden Universe, Surreal territory etc, thus giving you desktop backgrounds on all these designs as well.
More Websites
You can also get many impressive free windows 7 backgrounds at /windows-7-wallpaper-pack.en.softonic.com. The site offers a set of 40 desktop backgrounds as a pack that can be downloaded for free. However, you will need Winrar/Winzip or a similar archiver to unzip the desktop backgrounds. They come in a quite high resolution of 1920 X 1200 thus making these desktop backgrounds suitable for any screen size. The pack consists of different themed desktop backgrounds that vary in color and design.
Mydigitallife.info is a site that offers wallpapers for windows 7 of 1960 X 1440 resolution. Downloading 'Win7-Wallpaper.rar' from this site and unzipping it will give you access to numerous Windows 7 desktop backgrounds.