Instructions On How To Check Windows Expiration Date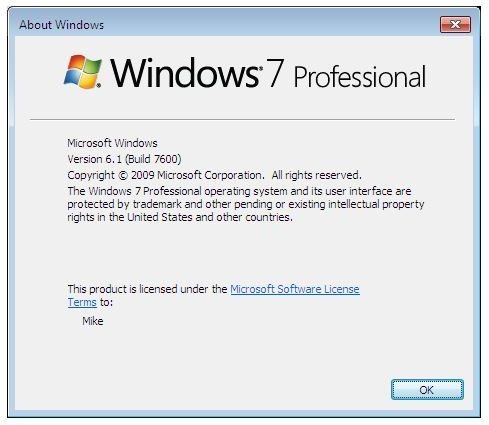 Wondering About Your Windows Version?
If you have been using Windows 7 beta and want to know when your copy of the pre-release version of the operating system expires, or you want to check which service pack your copy of Windows is on, you can access this information from the About Windows screen.
When using a beta version, such information is vital to your continued use of the operating system – getting a good idea of when you need to have the full version of Windows 7 installed can allow you to manage how you will purchase and install the operating system, for instance.
Typically, this information is hidden – however there are a couple of ways in which to check the Windows expiration date on your PC or laptop.
How to Check the Windows Expiration Date
Actually checking the data that your copy of Windows is set to expire is ridiculously easy. Simply press the keyboard combination Windows + R in order to open the Run box (alternatively, go to Start > Run or Start > Search depending on your version of Windows) and type:
winver
Click OK to continue. Windows will display the About Windows box on your desktop, providing information such as the version you're running, which Service Pack is applied, the copyright date for your version of Windows, a link to the EULA (End User License Agreement) to which you agreed upon installation of the operating system, the name of the logged in user, and the physical memory available.
Alternatively, you can check the windows expiration date screen via Windows Explorer – simply go to Help > About Windows to acquire the same information.
Other Version Information
Along with the build of operating system that you are using, the information relating to the applied Service Pack can be useful when trying to establish whether or not your Windows PC has had a particular fix applied to it or not.
Additionally, the EULA can be opened for viewing in plain text format. You might wish to save this for reference, which can be done via File > Save as…
The About Windows screen also displays the exact amount of Physical Memory Available to Windows – however you do not need to check the Windows Expiration date in order to find out how much RAM you have.
More RAM Information
Another way to display the amount of installed RAM is via the System Properties screen. You can access this by right-clicking My Computer and selecting Properties, then the General tab.
This screen will also display your version of Windows and the current Service Pack, as well as the installed processor. Furthermore, if you are using a version of Windows that has a 64-bit alternative, the General tab will also display whether you are using the 32-bit or 64-bit variant.
Our Windows 7 Clean Install Guide should provide any additional help you need in removing the Windows 7 beta and installing the full version of the software