Can I Install Microsoft Works From A Flash Drive?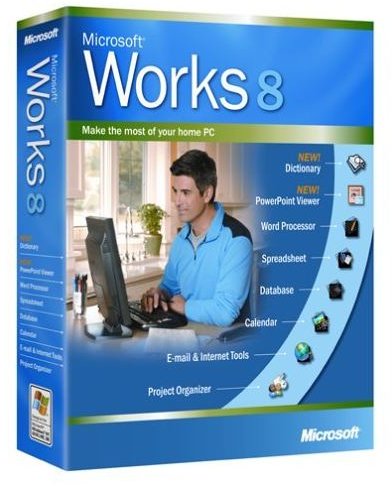 Can I Install Microsoft Works from a Flash Drive?
Microsoft Works has a massive advantage over Microsoft Office. Whereas the premium office suite includes some of the most powerful productivity tools on offer today as opposed to the stripped-down functionality of the lower cost alternative, it is also considerably bigger. The article Microsoft Works vs Word should give you some information on which one to choose.
A result of this is that you might have problems installing it onto, say, a netbook or similar low-spec device. Similarly, you might want to install Works onto a computer with either a broken or no CD ROM drive. The only alternative then might be to purchase an expensive external CD/DVD drive to connect via USB.
However there is one other choice – installing directly from a flash drive (either USB or SD - this guide focusses on USB). It is possible to copy applications to such devices and then treat them as physical disks.
So the answer to the question is simple. Yes, you can install Microsoft works from a flash drive - and here's how…
Copying Microsoft Works to a Hard Disk
All you need to copy Microsoft Works to a flash drive is a legal copy of Works and a USB flash drive with around 500 MB (depending on your version of Works) free.
You will also need a PC or laptop with a working DVD/CD ROM drive, and 500 MB of hard disk space. The first thing you must do is copy the contents of your Microsoft Works disc to your hard disk.
Begin by creating a folder on your PC into which you will make your copy of the Microsoft Works installation files. You might call this MSWorksTemp.
To proceed, place your Microsoft Works disk into your CD ROM drive. If the autorun installation screen appears, click Cancel, Exit and then Finish. Instead, open My Computer (either on the desktop or via the Start menu.)
Right-click your DVD/CD ROM drive and select Explore. Next, right-click and copy the MSWORKS directory, then browse to MSWorksTemp and go to Edit > Paste. The contents of the disc will copy to your hard disk drive.
Copy Microsoft Works to Flash Drive
Once the copy is complete, you will be ready to copy Microsoft Works to your USB flash drive. To proceed with this step, insert your USB flash drive into your PC or laptop.
Next, browse to MSWorksTemp and right-click and copy the MSWORKS directory. In My Computer, find your USB flash drive and open it. Go to Edit > Paste to copy the Microsoft Works installation folder to your flash drive.
Once this has completed, you are ready to install Microsoft Works from a flash drive.
Install Microsoft Works from USB Flash Drive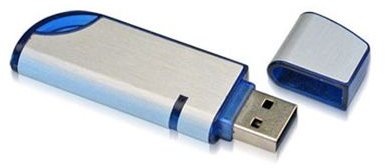 To install Microsoft Works from a flash drive, safely remove the drive from your PC (via the System Tray) and insert the drive into the PC, netbook or laptop onto which you wish to install the software.
Next, you can either wait for Windows to auto-detect the USB drive, or browse to My Computer to find it. The next step is to open the MSWORKS directory, and double-click Setup.exe to begin installation. You should then follow any on screen instructions until installation is complete.
In the event of difficulty installing from the flash drive, try copying the MSWORKS directory to your computer or netbook before trying to install again.
Using a USB drive to install software from is a great solution, particularly for netbooks or devices with a faulty CD/DVD ROM drive. You can even install Windows from a USB flash drive - see this guide on How to Use a Flash Drive as the Boot Drive and install Windows XP, Vista or 7!