Wacom Pen Tablet Installation for PC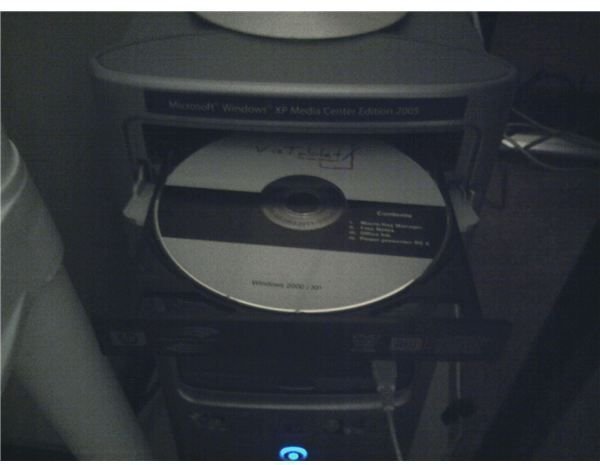 Windows Vista and Windows 7 Users
For you guys the Wacom and VisTablet Installation is incredibly easy to set up!
All you need to do is plug the tablet into your USB slot, and you can start using it. Windows Vista & Windows 7 already has a system in-place to manage the tablets.
Installing the software is not required, and I wouldn't recommend it on a vista or 7 computer unless you really need the macro buttons on your Wacom tablet, because the program will slow down your computer, not at all significantly but it will take some resources.
If you decide to install the software follow the Windows XP instructions then for configuration of the Tablet see the next page.
Windows XP & Mac users
I combined the instructions because for the most part they are the same, just note if you are using a mac the images may not be completely accurate but the instructions still are.
Okay first some obvious steps need to be taken.
Turn on your computer

After it boots up and you are at the Desktop open the CD tray, inside the box for the tablet you will likely find 2 CD's, one for PC and one for Mac. Insert the PC or Mac CD depending on what Operating system you are installing on. (My CD says Windows 2000/XP on it)

Plug Tablet in to USB slot, these may be on the front and/or back of your computer.For Mac users there is are 2 built into most modern Mac Keyboards. Your computer may make a little noise and pop up a box saying "NEW HARDWARE DETECTED! blah ditty blah" ignore it.

The CD should pop up a window that lists a bunch of options, pick Pen Pad Driver.

Follow the on-screen instructions for installing the driver, it's easy nothing advanced to it.

After installing that the setup window should stay open, you can install the other software packages that came with it however they are not required.

Congratulations you have successfully installed your Pen Tablet device!

A program I highly recommend for playing with while using your tablet is a program called ArtRage, there's a free version. Basically it's a traditional style art program allowing you to use traditional

tools to create art on screen. It also amazingly mimics different strokes and styles all based on how you use your pen tablet.
Configuring your new Tablet
This part isn't required at all but it's nice to know how to change the settings of your tablet.
Note: Wacom and VisTablet software is a little different so if you are using Wacom the images may not be accurate for you but the instructions should still apply.
For VisTablet there's a little program that boots up with your computer that makes your tablet usable, this program shows up in the taskbar near the clock on Windows XP.
Right click the icon and you will see this list of options(see picture)

Click Show.

This screen shows all of your macros, you can configure them here.
For VisTablet this takes a little getting used to but once you get the hang of doing it you will be able to set up your tablet to act differently for every program you use.

Click New to create a new Macro set. Type in a name that you will understand what it means later. For the program you select the exe file of the program that you want those macros to be attached to. For example Photoshop.exe

Now to set the macros, Click the Setting check box

in the hint box type in a description of what you want the new macro to do, for example 'Copy'

Then click the radio button for Use Hot Key and for the example of a copy command, the keyboard keys are Ctrl+C so that's what we're going to use. Click the check box next to the word CTRL then click the dropdown box and find the letter C

Click Confirm, then click Okay.

You have now set a macro button on your pen pad. Repeat steps 6-8 to add more macros.
Tablet PCs
Don't confuse these tablet accessories that are attached to your computer with Tablet computers which are laptop computers that have a tablet screen-like interface built into the PC.