Tips and Tricks for Fonts - Microsoft Word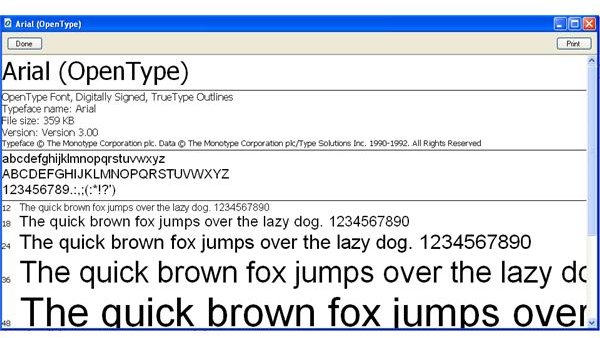 Fonts Microsoft Word –An Overview
The default fonts in Microsoft Word are the ones that come pre-loaded with Windows. To make your document stand apart, you can select fonts in Microsoft Word that make a difference. It depends on what are you composing – a formal document, a letter to a friend, a love letter, a business card, brochure, a birthday card, or even a webpage (you can really create amazing websites using MS Word). Fonts in Microsoft Word not only help you convey your message, they also help you emphasize the message if you select the right font and the right font attributes. You can always type the material and then change fonts and its attributes to see which font gives you the maximum feel – because some messages/information are not meant to be just read, they are meant to be cherished forever.
If you are writing a letter to your boss or presenting a booklet to your shareholders, you will like your document fonts to be more formal. In this case, you would probably go for Arial, Times New Roman, or Garamond. Similarly, children would like fun fonts so you can probably use Comic Sans or Chiller. For personal letters, most people use fonts that resemble handwriting. Brushstyle, Freehand, and Bradley are some examples of handwriting fonts. If you are creating a card, you can choose from a variety of designer fonts available in Microsoft Word. However, the fonts you see in Microsoft Word are not comprehensive. The Internet is full of free and paid fonts that you can download and use per your needs. Before downloading any font, you might want to preview it. Going through the samples before downloading them can be a time consuming task. To save time, there is software to find proper fonts before you download it.
Understanding Font Attributes
Regarding attributes of fonts in Microsoft Word or any other application, each font set has several variations. For example, if you select a font – "Arial" and click on the Bold button, the font is replaced by another font variation "Arial Bold." If you click on Italics as well, you reach the third font variation that is both bold and italic. Thus, for a single font "Arial," there are four font variations installed on your computer – "Arial standard," "Arial Bold," "Arial Italic," and "Arial Bold Italic." Based upon your selection, Microsoft Word replaces the highlighted portion with one of the above variations for the font set. The following images help you understand the different font variations for a single font set.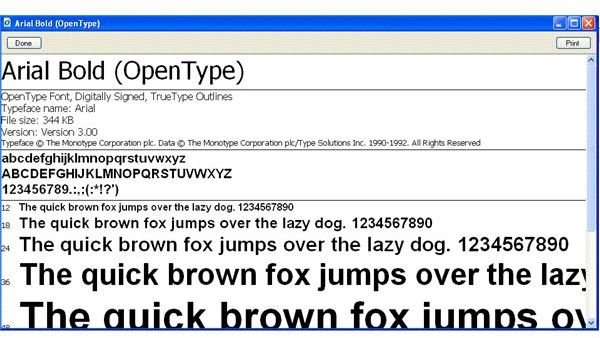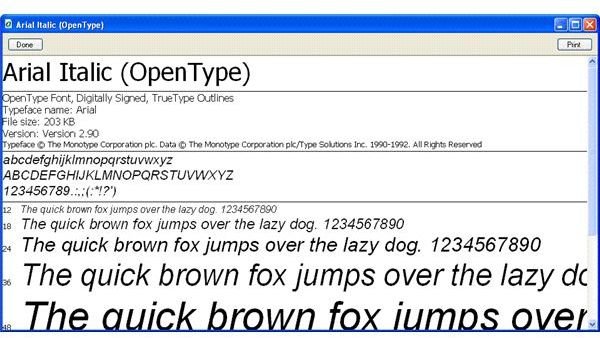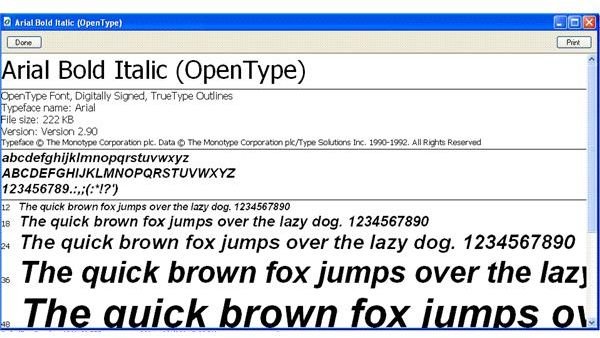 Among other attributes of the font is its size. However, there are no different font variations for different font sizes. The same variation is used to display fonts of different sizes. You also see options such as shadow, strikeout, shimmer, etc. when you open the font dialog box (CTRL +D in Microsoft Word). These are features specific to the application and font sets do not need carry definitions for these options.
In short, only the typefaces – normal, bold, italic and bold-italic – are created with any font so that users can format them. Size, shadows, shimmering, etc. are not included in the font definitions and are features specific to Microsoft Word. Sometimes you may see that a particular formatting is absent (e.g., you cannot bold a few fonts). If the formatting feature is not available in the font dialog, it means there is no variation for that particular font set. For more on font attributes, please read our article Font Types You Should Know.
More on Fonts in Microsoft Word
As said earlier, you can find several fonts for Microsoft Word on the Internet. Once downloaded, you need to know how to install these fonts on the computer. Most of the fonts come as a zip file so you can just right click and select "Install fonts." If you are using Windows XP, you may also copy the fonts to C:\Windows\Fonts folder. Any font placed in the Fonts folder is visible in Microsoft Word.
Microsoft Word helps you create different products, not only documents and letters. You can create letterheads, greeting cards, business cards, calendars, and even website. We have articles on How to Create Calendars and How to Create Postcards. If you wish to create a business card, you need to know the dimensions of the card. Once you have the dimensions, you can easily specify them using the Page Setup menu and create your own business card. You can use any font you wish. Just make sure your business card looks decent and the fonts you select, serve the purpose. Most of the experienced users select fonts based on their audience. If you do not find the type of font you need, you can easily download them from the Internet.
Here are some articles that help you get fonts from the Internet:
If you are looking for a certain type of fonts, you may find the following articles useful:
Important: Installing too many fonts slow down your computer. Please download and install fonts sensibly so that you don't find fonts in Microsoft Word making your tasks irritating.