Windows 7 and Outlook Compatibility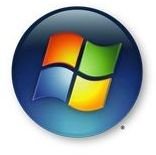 Windows 7 and Microsoft Office
Windows 7 is quickly becoming a favorite for Microsoft users since the conception of Windows XP. The successor to the unpopular Windows Vista, 7 introduced some new features, but mainly focused on upgrading their operating systems' features that had been around since Windows 95/96.
Microsoft Office has been the most widely used program suite since its conception in 1990 for Windows users. It is used both in homes and businesses, giving a user or business a variety of different software programs for daily tasks, like email, word processing, presentation, and spreadsheets. The newest version, Office 2010, was released in June 2010.
MIcrosoft Office compatibility
Now that you know a little bit about the backgrounds of Windows 7 and Office, it's time to learn about which Office edition can be used for Windows 7. The recommended versions of Office that work with Windows 7 are 2003, 2007, and 2010. Both Office 2003 and 2007 have current updates that allow them to run fairly smoothly on the new requirements for Windows 7.
Outlook is a popular email program, especially in the business workplace where many employees connect with Microsoft Exchange. As with the Office suites, Outlook 2003, 2007, and 2010 will work on Windows 7. The older versions of Outlook, such as in Office 2000 or Office XP, may be able to run on Windows 7, but there will be several issues that you may encounter.
The main problem with using older versions of Outlook or even Office is that there may be no support for them. This is a common procedure when new products come out from a manufacturer. And while it may save you some money by keeping the older programs, you run the risk of not being able to get support. This means there are no updates for a previous version of Outlook or Office pre-2003.
This runs the risk of Outlook not working correctly and not having access to a fix or patch that had previously corrected the problem. There is also the issue with exploits that someone could use maliciously against you or others. Microsoft has been known as a target for hackers as it is a widely used operating system and program suite. Microsoft uses Windows or Microsoft Updates to implement patches or hot fixes to stop someone from using these exploits. If you're using an outdated version of Outlook or Office, you may not be able to get these hot fixes for that program or suite.
Currently, Microsoft is only issuing Windows updates for Office 2003, 2007, and the new 2010.
The other issue of using a previous version of Outlook is that the probability of it running correctly on Windows 7 is negligible; it may work or it may not. There are also new features in more recent versions than that of previous versions. Depending on which version of Office you have, you not even have Outlook as a feature (such as with the Student or Home editions of Office).
Conclusion
Windows 7 has a recommended compatibility with Office products 2003, 2007, and 2010. This recommendation is for all products within the Office suite, including Outlook. While it may be possible to use an earlier version of Outlook on Windows 7, there are many factors of why you would not want to do that.
For one, there may not be support for previous versions of Outlook or the version of Office that you are using. Microsoft is only releasing updates and service packs for Office 2003, Office 2007, and Office 2010. There is also the fact that a previous version of Outlook may or may not work with Windows 7; if the former, you may run into problems getting it to work the way you want it to.
The best thing is to go by the recommendation by Microsoft and upgrade to a current version of Office or Microsoft Office alternatives.
Image: Windows 7; experience index