Windows Installation Encountered An Unexpected Error 0xc0000005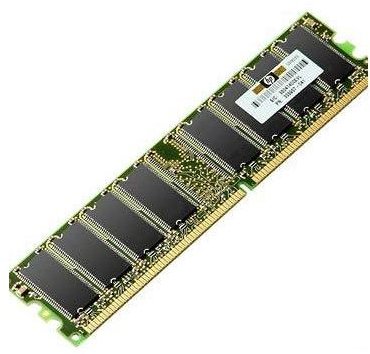 Resolving "Windows installation encountered an unexpected error 0xc0000005"
A result of problems installing Windows Vista or Windows 7, the 0xc0000005 error is caused by the following:
Windows installer incorrectly detecting your system hardware
Hardware issues (memory, hard disk, DVD-ROM drive)
Faulty disc image
Each of these can be resolved, although bear in mind that unsuitable or older systems will be unable to Windows Vista or Windows 7.
The full error generally reads:
Windows installation encountered an unexpected error 0xc0000005
We'll take a look at each of the causes of the error below.
Windows Installer
For some reason, the Windows installer could be misreading your system hardware specification. This has been known to happen and can be resolved by shutting down the PC and waiting a while for it to cool before rebooting.
Note however that you will continue to experience the error if you have either unsuitable hardware or hardware issues.
Your PC should meet the following minimum requirements for Windows Vista and Windows 7:
Windows Vista requirements:
1 GHz 32-bit (x86) or 64-bit (x64) processor
1 GB of system memory (512 MB for Home Basic)
40 GB hard drive with at least 15 GB of available space (20 GB for Home Basic)
Windows 7 requirements :
1 GHz or faster 32-bit (x86) or 64-bit (x64) processor
1 GB RAM (32-bit) or 2 GB RAM (64-bit)
16 GB free hard disk space (32-bit) or 20 GB (64-bit)
Help installing Windows 7 can be found in our Windows 7 Installation Guide.
Hardware Issues
There are three likely sources for installation issues failing due to hardware:
DVD-ROM drive
RAM
Hard disk drive.
To rule out the DVD-ROM drive, you will need to swap it with one from another PC, and try the installer again.
To rule out RAM, restart your PC and download MemTest from HCIDesign.com. Run the application, follow the instructions, and then compare the results with your expected system specification (most easily found by right-clicking My Computer, selecting Properties and selecting the General tab).
Fully working system memory should not show any degradation – if it does, you will need to explore the option of purchasing replacement memory, especially if your PC is only just meeting the system requirements detailed above.
Finally, a hard disk drive problem can prevent successful installation – faulty sectors of the drive might result in the disk being much smaller than expected or required by the Windows installer. A fresh, fully formatted disk should be used instead.
Faulty Disc Image
One other thing to investigate is the disc you are using to install the operating system. An original Windows disc is unlikely to have errors; however a disc image used within a large organisation and burnt to a standard writable DVD can have all sorts of issues, especially if burnt with an inferior disc burner. See our Disc Burning Guide for more information on this subject.
Burning a new disc would be the quickest resolution to resolving the "Windows installation encountered an unexpected error 0xc0000005" message, as would running the installation from the original Windows disc.
Further failure to install Windows Vista or 7 can then finally be attributed to a generally unsuitable system, possibly with the motherboard a major factor. Switching to a new PC would be advisable at this stage.