Windows 7 Drivers Download Websites Where To Find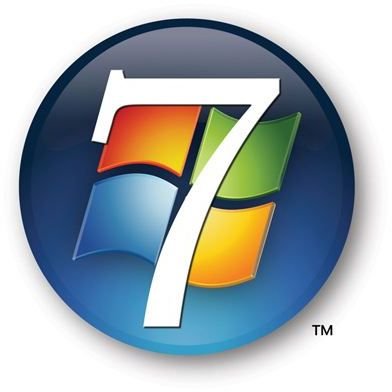 Windows 7 Drivers
The first thing to do after you have installed Windows 7 on your PC
or laptop, is to look around for the latest drivers that supports your computer hardware. Maybe your Windows 7 disc does not contain a driver for your LAN card or perhaps video card. It is possible that Windows 7 drivers are already on your computer for your hardware but getting the latest drivers from the manufacturer will ensure proper and smoother running of all your PC peripherals. Doing an advanced search of Windows 7 might find drivers already on your system. Otherwise, you will need to download new Windows drivers for your PC.
Here is the list of websites of various different vendors where you can download the latest drivers for your hardware.
Getting Windows 7 Drivers
If you have an Acer desktop computer or laptop, then you may go to this website and download drivers for your hardware. Acer also provides many Windows 7 drivers for their custom built laptops and PCs.
Windows 7 drivers for all models of ASUS products including motherboards, notebooks, servers and other peripherals are available at the download section of the ASUS website. The website has both 32 and 64 bit versions of drivers.
You can download drivers for any Compaq computer from HP's website because Compaq is now a part of HP. If you have one of the latest Compaq computers, then you can find the drivers from the Windows 7 Setup disc but if you have an old Compaq computer and need a driver for any of its component, you will find it on the same HP website.
The most recent Windows 7 driver for ATI Radeon is the ATI Catalyst 10.6 Suite. There are two versions available, the 32-bit version and the 64-bit one. It is important to make sure you are choosing the correct version driver. The ATI Catalyst 10.6 Suite consists of the ATI Radeon display driver, WDM driver, and is perfectly compatible with ATI Radeon HD series of GPU's.
The Dell's support website offers downloads of Windows 7 drivers for all Dell laptops and desktops. You will also find on the website a list of machines that support Windows 7 operating system.
Creative has put Windows 7 drivers for all their sound blasters including Audigy, X-Fi and Sound Blaster Live on their website. You will also find on their website Windows 7 drivers for other Creative devices like headsets, speakers, video cams, MP3 players, etc
Windows 7 drivers for eMachines notebook and desktop are available at eMachines' support site. If drivers are not listed there even though eMachine says your computer supports them, then it means that the drivers in your Windows 7 will suffice. So, after installing Windows 7, you'll not need to download drivers. But it surely is a good idea to check the eMachines website a few months later to see if newer versions of drivers are available.
If you have an HP machine (laptop, desktop or tablet computers), you will find the support section of HP website the one-stop place for downloading Windows 7 drivers. The support section of the website also has valuable information about the availability of HP scanner and printer drivers in Windows 7
For all Intel motherboards, network cards and other Intel devices, the Windows 7 drivers can be downloaded from the Intel's Windows 7 section of their website. The website offers both 32 bit and 64 bit versions of drivers.
This list of websites where you can get the Windows 7 drivers for popular manufacturer's computer hardware covers only major companies, you may have to consult your hardware manual for companies not on this list.. Once you have downloaded and successfully installed the drivers, your hardware will work perfectly fine because you have got drivers from the actual manufacturer of your hardware. But if for any reason that driver doesn't work, try using a Windows Vista driver. Vista drivers often work in Windows 7 because these two operating systems are similar to each other, in cases like this there will not be an updated Win 7 driver.