How to Find and Create Blank Venn Diagrams in Microsoft Word 2007 - An Easy to Follow Step by Step Tutorial!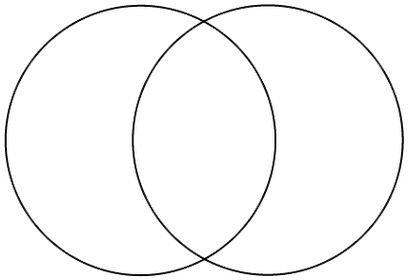 What Are Venn Diagrams?
Venn diagrams are great diagrams to use for comparing and contrasting purposes. Many reports need a quick and easy way to show off comparisons in different items, and Venn diagrams are the easiest option to pick. Microsoft Word 2007 has the ability to add Venn diagrams in your report. Need to list out the similarities and differences between the latest smartphones? Or the hottest cars on the market? Simply start by creating blank Venn diagrams in Microsoft Word, then filling it in! Creating blank Venn diagrams using Microsoft Word are simple, and customizing them to match your report, even simpler!
Follow this instructional guide to find and create Venn diagrams using Microsoft Word 2007. From there customize the style and color to make your own unique Venn diagrams.
How To Create Blank Venn Diagrams in Microsoft Word
Microsoft Word 2007 actually comes with preloaded Venn diagrams.
Creating a Blank Venn Diagram
To create blank Venn diagrams in Microsoft Word, you must first open Word. Once Word has loaded, go to the Insert tool bar option and click on SmartArt.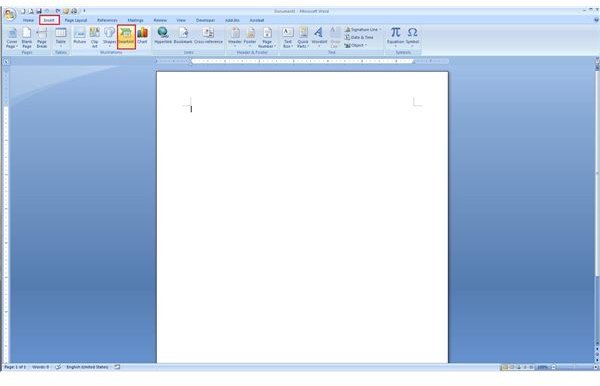 Once the SmartArt pop up options appear, click on Relationship.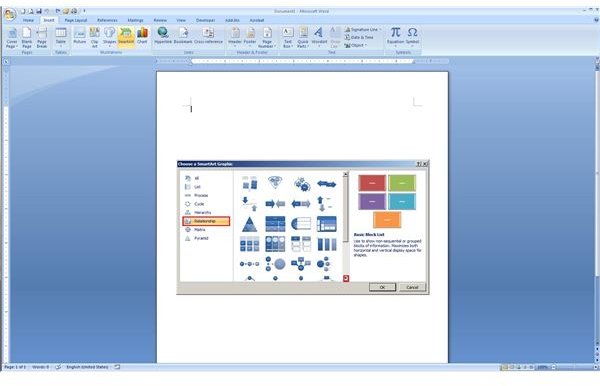 You'll have to scroll down but there will be four different blank Venn diagram in Microsoft Word from which you can choose. The four different Venn diagrams are basic, linear, stacked and radial. For the purposes of this tutorial, I'll be using the basic Venn diagram as an example.
Click the Venn diagram that you want, and then press OK.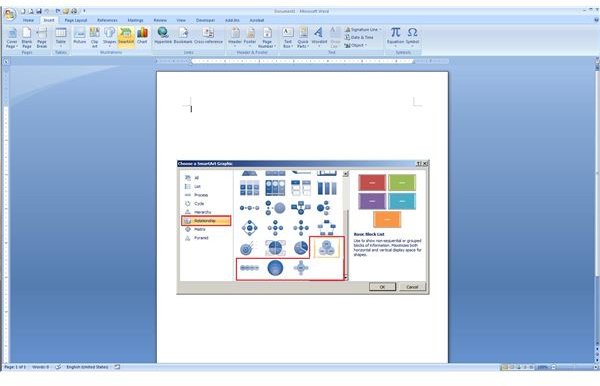 You've now successfully created your first blank Venn diagram, Microsoft Word supported.
Now that is has been created, you can change the color, the style and add text, to complete the diagram fully. By changing the style of the Venn diagram, you can fully customize your diagram. Try the 3D options, or add color to the diagram to really customize your work.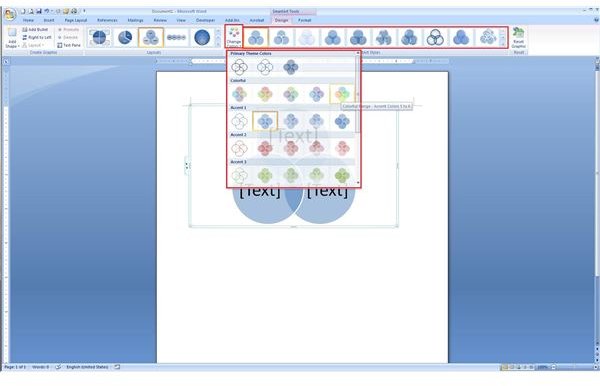 You can also remove or add circles in the basic diagram as needed.
Remember that a basic Venn diagram is not the only option you have. Microsoft Word 2007 comes preloaded with four different types of Venn diagrams. Depending on the situation you're in, you may want to create a linear or radial Venn diagram. Each situation is different, so play around with the various diagrams and use the one that's right for your report.
Where to Find Blank Venn Diagrams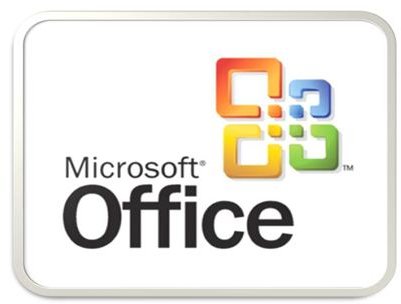 Microsoft Word is a powerful office tool that comes preloaded with many different Venn diagrams. In addition to the preloaded diagrams, they allow customization to the diagrams. But where can you find more blank Venn diagram Microsoft Word templates?
Simply go to the official Microsoft's Office website, https://office.microsoft.com and search for Venn diagrams. There will be a few extra templates that you can add to your Venn diagram choices. Overall, though, Microsoft's preloaded set of Venn diagrams along with the ability to customize its style and color should be enough for you to create multiple, unique, Venn diagrams.