Searching For Memorial Service Microsoft Word Templates?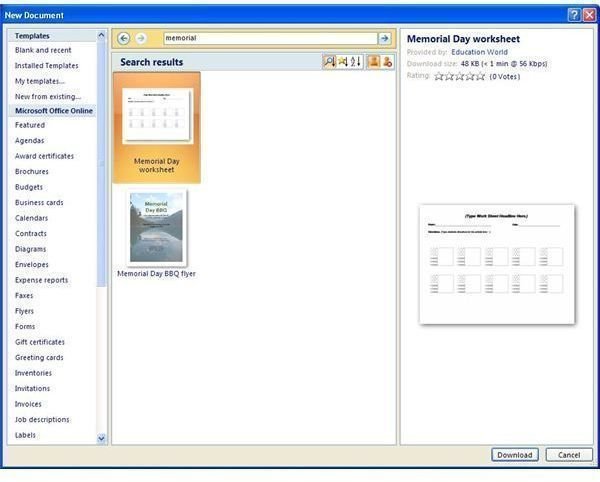 Can't Find the Right Template?
Microsoft Word is perhaps the best supported of all Microsoft apps when it comes to the provision of additional content – templates, clip art and more are all available for use within the versatile and popular word processing application.
Curiously, there are few suitable templates available within Microsoft Word or via Office Online if you are planning a memorial or funeral service.
While you might find templates for planning Memorial Day or planning the details of a funeral from start to finish, Microsoft have yet to provide a specific template for memorial services. Microsoft Word templates are easy to find online, however by widening the search, you can find similar templates that can be altered to suit your purposes
Memorial Service and Funeral Programs Explained
Intended for use by those invited to a funeral or memorial service to mark the passing of a loved one, these programs are often found to include basic information of the departed. They might also include information such as people taking part in the service, a list of funeral songs, names of pallbearers, as well as photographs, poetry and other tributes. Such a document can be as detailed or as conservative as required.
Memorial Service Microsoft Word Templates
Microsoft Office Online features a handful of funeral-related document templates, and most relevant among these is the Funeral Mass Outline document.
Unusually for Office Online, this template cannot be found via Microsoft Word's own direct link to the vast library of templates and clip art. This means that it will need to be browsed for and downloaded via your browser.
To begin, visit office.microsoft.com, and search for "funeral" – this will present a small amount of results, including the Funeral Mass Outline document. Select this, and then click Download. You will then be asked to confirm that you agree to the terms of usage, which you will need to do before clicking Download once again and selecting where to save the document. Once opened in Word, you can make the required changes to the downloaded document, such as adding the details of your own order of service.
Where Else Can I Look?
Alternatives to the Microsoft Office Online template can be found at lovetoknow.com. Here, while here are no Microsoft Word templates for memorial services, you will be able to find document templates for creating mass pamphlets and funeral booklets.
If none of these are suitable, you could also try searching Google further.
Utilising Google to find a suitable template can be achieved in two ways. You can either use a suitable search term such as "memorial service Microsoft word template" or look for a specific document online, such as "memorial.doc"; either of these methods will push you in the right direction, and present a range of potentially suitable search results.