How to Add Watermark in Microsoft Picture It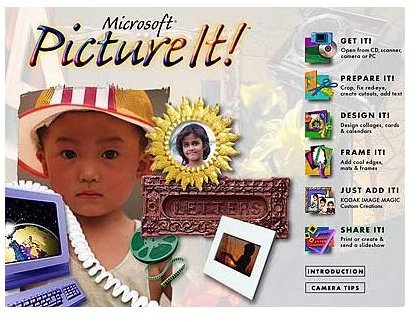 Add a Watermark
Microsoft Picture It has many features, including adding a watermark. It is fun to make your photos different. Learning how to add a watermark in Microsoft Picture It will look make your photographs look much more professional.
First, you start with a small square. You can make this square any color you want, but light colors and large fonts seem to do best. Next, add text and be sure it is the same color as the back of the square. Place the text anywhere you want in any way.
Next, you need to copy the word and put it behind the word you created earlier. This should be a shade lighter than the text. It will need to be barely at the top of the word.
Now it is time to add the shadow. Put this on the bottom, just a little bit. Make sure it is not blurry and only slightly darker than the text. It is best to make sure it is a similar color and never black or grey.
You are done! See how easy that was. Now you can play around with it and use different colors to get the effect you want.
Microsoft Picture It Tips
Now that you have learned how to add a watermark in Microsoft Picture It let's see what else you can do. Many times people in digital pictures have red eye. This is a common problem and Microsoft Picture It can resolve it. Maybe you have taken a picture of your best friend and someone else is in it. No problem, just crop them out. You can also rotate pictures. Got scratches and dust? Once again, Microsoft Picture It can fix this too. You can even add special effects and text.
There are templates you can use to show off your photos. This even works for those digital photo frames that you can proudly display in your home. You can make your own calendars or frames with these templates. Many people send e-cards today instead of sending them in the mail. That's always a fun option that is much more personal than a card you bought in a store.
Well, Picture It has that covered too. You can also make your own T-shirts with your pictures on them (for a fee, of course).
There are some more advanced tools also. You can play around with the exposure by using an auto fix feature, or you can make pictures darker or lighter or add a highlight. You can adjust the brightness of the picture with the Adjust Lighting feature. Isn't digital photography great?
What Replaced Microsoft Picture It
Microsoft Digital Image Suite replaced Microsoft Picture It. It was discontinued and Windows Live Photo Gallery has replaced both of them, and is included in Windows 7.