Looking For Microsoft Access Reservation Templates?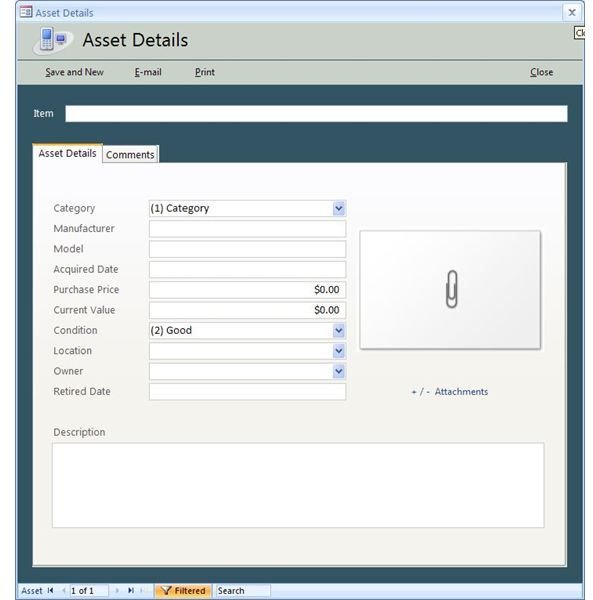 Book Your Reservations
The power of Access can be harnessed to build any application, from websites to financial software packages, reports management applications to databases of assets, rooms, people and organizations.
For instance, you might require a Microsoft Access reservation template in order to book a room or piece of equipment within your organization or on behalf of someone else; alternatively, you might intend to book a facility, room or table on behalf of a colleague or customer.
Microsoft Access is the perfect tool for performing a task of this kind, although without some basic familiarity with the software, it can prove difficult to find a suitable solution that ticks all of your boxes.
This article offers two alternatives – the default generic template which can be found within Access itself, as well as the more complicated, suggestion of building the application from scratch by making use of some essential resources online.
Finding Microsoft Access Reservation Templates
The first place to look when trying to find a suitable template in any Microsoft Office application is within the app itself. For instance, Access 2007 has a selection of templates already available, some of which are installed with the app.
Others can be accessed via Office Online, and this is where we will find templates that can be used to reserve or book assets and rooms within an organization.
To begin Microsoft Access; depending on your version you should be prompted to either choose a Blank Database or make a selection from Featured Online Templates. In Access 2007, click the Business link on the left-hand menu. If you are online, this will take you to a screen with just under 30 templates.
Here, you will find two suitable alternatives – the Asset Tracking Database template and the Lending Library template. Each of these can be used to manage the reservation of assets and equipment, and can be downloaded to your PC by selecting the template of choice and clicking Download.
Each comes with instructions and a short video explaining how to use the template.
Alternatively, you might be looking for a premium option - there are several hotel booking software applications on the web, which you can find at Shareware.com. Among this selection is awRoomMgr, a free option which might suit those on tighter budgets.
Not Suitable? Why Not Build Your Own?
If the suggested Microsoft Access reservation templates don't quite meet your needs, why not try doing it yourself?
Creating a Microsoft Access database from scratch is simple – if you know what you're doing. However with a bit of experience designing and running basic application, you should be able to build forms and tables in no time.
As such, it shouldn't be too difficult to spend some time building a database of tables along the lines of what is suggested at www.databasedev.co.uk, where they have provided a sample database spec for use in a hotel room reservation application.
If you're looking for a suitable booking tool to use in a hotel or restaurant, and fancy getting your hands dirty, this could be just what you're looking for.