How To Add Emotion Icons To Microsoft Office Communicator Chats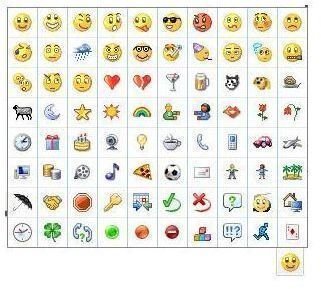 Microsoft Office Communicator is an instant messaging client that is used with the Microsoft Office Communications Server. It is a replacement for Windows Messenger. It has more features and is mostly used in business environments. If you learn how to add emotion icons to Microsoft Office Communicator it is a great way to add to a conversation, and makes writing messages easier. Sometimes it's hard to express in words how you feel, and if you add emotion icons to Mirosoft Communicator instead it will help you get that message across.
It is very simple to add emotion icons to Microsoft Office Communicator.
Open Microsoft Office Communicator and click the Instant Message Settings button. This is located on the upper left of the Communicator. Next, check the box beside Show emoticons in instant message and click Apply.
During a conversation click on the place where you want to insert the emotion. Click the yellow Smiley J button and choose the emoticon you want from the drop down list. After you choose the emotion you want click in the message where you want it to go and the drop down list will close.
When you click Send your recipient will see the emotion in your typed message.
If you are having a conversation with AOL or Yahoo Messenger the recipient will not see the emoticon. They will see the text instead such as :).
Before you can use Microsoft Office Communicator Icons, you have to enable the feature. To do this open Communicator and click on Tool – Options. Click the Instant Message tab and check show emoticons in….
Don't forget there are rules and a right way for good messaging!
How to Get More Emotions
This is misleading because unfortunately you can't get more emotion icons for Microsoft Communicator. It comes with 70 and it is mostly because it is a business application. If you want to add more emotion icons to Microsoft Office Communicator then the only thing you can do is type them in. As of today, Microsoft is not planning to add more emotion icons.
Features of Microsoft Office Communicator
Microsoft Communicator has many useful features. Some of these are:
Communicator works with all Microsoft Office programs such as Word and Excel. You are able to copy/paste information from a Word document or Excel spreadsheet into Office Communicator The conversations that you save also save the emoticons in the conversation history. You are able to use Microsoft Communicator with the iPhone and other cell phones such as the BlackBerry or Android phones. The contacts in Microsoft Office Communicator comes from Microsoft Outlook calendars that are stored in the Microsoft Exchange Server. You can receive your contact lists from Microsoft Exchange Server. If you need to know if there are people working on the same document then Communicator can show you this.
Where Can You Get Microsoft Office Communicator
Microsoft Office Communicator 2007 is the latest version and was released February 2009. You can download a trial version from the Microsoft website, which you can use for 180 days. After 180 days you will have to have a license key to activate it and you get this key by purchasing it.
Micorosft Live Messenger is also available but is used mostly for personal use. It is a free download from the Microsoft website.