Internet Explorer Cannot Display Microsoft Web Page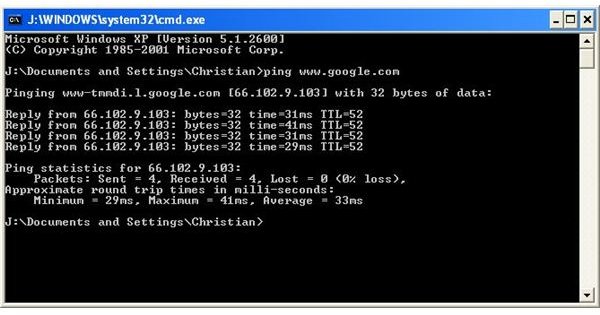 Why Won't the Page Load?
The day-to-day use of Internet Explorer, the world's most popular browser, can lead to some problems. As such a widely used tool Internet Explorer is the main component of many web applications, and it can be very frustrating to find that these resources are unavailable because the browser cannot display the web page.
There are several reasons why Internet Explorer cannot display the Microsoft web page:
• Your internet connection is down
• Your browser is incorrectly configured
• You browser has been corrupted by a virus/malware
We'll take a look at each of these, and possible fixes, in turn.
Lack of Connectivity
Checking the status of your internet connection can be quickly achieved following a handful of checks. First of all, check the System Tray, the area of your Windows toolbar that surrounds the clock. Difficulties with Internet Explorer displaying the Microsoft web page (or any web page) can be traced back to a lack of connectivity, and you should be able to confirm if your internet connection is off or on by looking for a small icon representing two monitors.
An active connection will have a small disc moving between the two; a dropped connection will display a red "x" on the icon.
If you're using a wireless connection, a red "x" will also indicate a lack of connectivity.
You might find that your connection appears to be active; if you're using wireless networking, reboot your PC and your wireless router before proceeding.
You might also try pinging the webpage. Go to Start > Run and enter cmd. In the resulting command prompt, type the name of the website you are trying to reach, for instance:
ping www.microsoft.com.
(Note that many websites will not respond to ping requests. However, the name of the site should still resolve to an IP address, which indicates both connectivity and proper name resolution.)
A positive response will display the time taken for the "ping"-ed data to reach the Microsoft website.
Incorrectly Configured Browser
Should you find that following the above steps reveals that your internet connection is OK, its time to check Internet Explorer.
Go to Tools > Internet Options and select the Connections tab. At this stage, you will have all of the relevant connection information displayed; you will need to know the correct values. The LAN Settings button should be used if you have a connection to a fixed or wireless local area network, and you should see that an IP address is displayed.
To ping this address, go to Start > Run and enter cmd. In the resulting command prompt, type:
ping [IP ADDRESS]
…where [IP ADRESS] is the value from the LAN Settings screen.
The result for this IP address should be positive – if not, you will need to investigate connectivity issues such as wireless reception, quality of network cabling and the status of your modem or router.
Corrupted Internet Explorer Cannot Display Microsoft Web Pages
Finally, you can consider resetting your browser if none of the previous steps has resulted in a fix, and your PC appears fully connected to the local network or web.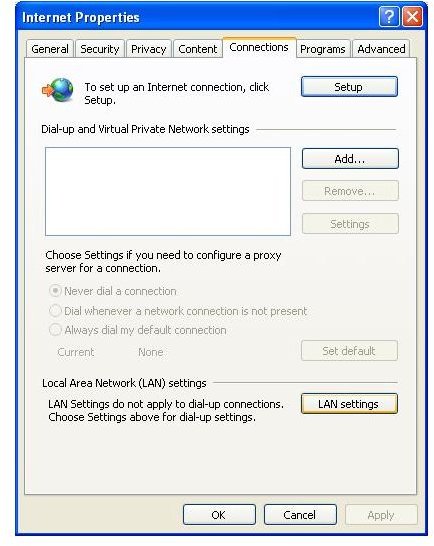 At this stage, you should consider malware as a potential cause of these problems. Usually this would require an antivirus/malware scan (something you should do straight away) followed by reinstallation of the browser.
Thankfully this last statement does not need to be performed with Internet Explorer 7 and 8 – with these versions, all you need to do is reset the browser.
Go to Tools > Internet Options and select the Advanced tab. At the bottom of the box, you will see "Reset Internet Explorer settings" – click on the Reset button to proceed with the process which effectively resets the browser to the factory settings.
Not only is this a good way to check your Internet Explorer connectivity, you can also use this function for disabling add-ons and clearing private data.
For more information on resetting Internet Explorer, see Help! I Can't Save Internet Explorer Security Settings.