Does MS Works 8 Contain Microsoft Word? Microsoft Works vs. Microsoft Office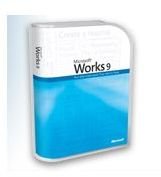 Microsoft Works is much cheaper than Microsoft Office for a variety of reasons. Think of Works as a stripped down version of Office, sort of like Office Lite. Does MS Works 8 contain Microsoft Word? Unfortunately, no it doesn't. Microsoft Works does not contain Microsoft Word, nor does it contain Microsoft Excel, Access, PowerPoint, or any of the other more powerful applications that can be purchased separately. Basically, MS Works is one unit with several parts that are not available individually, whereas Office is a compilation of components that can be purchased separately or as one of a few different packages. In this article, we'll look at the differences between Works and Office.
Microsoft Works
Many techies consider the software title of 'Microsoft Works' to be an oxymoron, which I find humorous. It's a clever title for the suite of programs that it offers, and Works has been around for many years. It often comes installed on many new computers these days, which is nice considering what you get with it. You can purchase Microsoft Works for just $39.95, and here's what you get:
Works Word Processor - This is a low-fi version of Microsoft Word that is still packed with many of the basic features that are what most general users need. If all you do is type up letters or a resume, then you may not need all the fancy extras that come with Word. For more information, read this comparison between Works and Word.
Works Spreadsheet - This is a simplified version of Microsoft Excel that still works great for basic home use for keeping up with expenses and bills, and is great for doing simple spreadsheets that don't need all the added function of Excel. You can actually import Excel spreadsheets into Works.
Works Calendar - This works a lot like the calendar found in Microsoft Outlook and provides a great way of keeping up with your busy home or work schedule. Unfortunately, you cannot sync Works Calendar with Google.
Works Database - This basic database utility is comparable to Access to some degree, but not nearly as versatile or powerful. It's still great for keeping up with small inventories.
Microsoft Office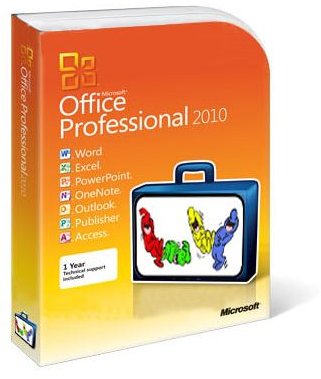 Microsoft Office 2010 is the big brother of Microsoft Works in many ways. With Office, you can do everything that you can do in Works, and much more. Office will also open Works files, which is nice when sharing data between the programs. Office 2010 is available in three different suites - Office Home and Student ($149.99), Office Home and Business ($279.99), and Office Professional ($499.99). There's also a a Professional Plus package with even more specialized programs. Here's what you get with the full suite of Microsoft Office Professional 2010:
Microsoft Word 2010 - This feature-rich program takes word processing to a new level with a wide variety of formatting options to create simple documents or intricate works. It can be adapted for nearly any print size or format.
Microsoft Excel 2010 - This spreadsheet utility is used by big and small business and is the standard of accounting template creation and record keeping. From simple budgets to complex financial reports, Excel is a money manager's primary tool.
Microsoft Powerpoint 2010 - This powerful presentation software can be found in classrooms and boardrooms all over the world. It allows the user to create slideshows with text, images, sound, video and more.
Microsoft OneNote 2010 - This is a new addition to the Office suite and is available in all additions. It's basically an idea board that is a cross between a database and a word processor.
Microsoft Outlook 2010 - This is one of the world's most popular and powerful email clients and is packed with features like shareable calendars. Outlook is basically the gold standard by which all other email programs are compared, and it is widely used in offices across the globe. It is not available with the Home and Student suite.
Microsoft Access 2010 - This extremely powerful database program is only available in the Office Professional suite, and it is used for a wide variety of applications ranging from database-driven websites running on Windows based servers to server-based applications with local clients.
Microsoft Publisher 2010 - Available only in Office Professional, this is a full-featured desktop publishing program designed for making things like newsletters, brochures, and other marketing type presentation material. You can do some similar things in Word, but not nearly as well as you can with Publisher.
References
Author's personal experience in the IT industry.
Images courtesy of Microsoft.