How to Fix Windows Update Error 646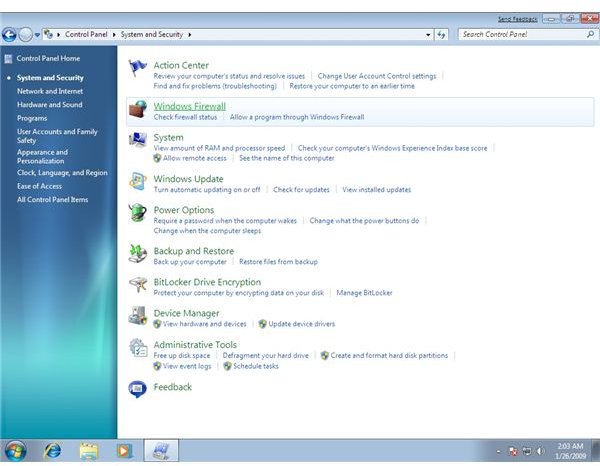 Safe Mode
The Windows Update Error 646 means the driver was not loaded because the system is booting into safe mode. This means if you are in safe mode while you try to do a Windows update you will get this error. If this is the case then reboot your computer and boot up normally, and run the update again and it should work.
Firewall
Some firewalls have been known to cause this error. TEMPORARILY disable your firewall. Refer to the manufacturer's instructions for your particular firewall. If you have the Windows firewall turned on go into the Control Panel and System and Security.
Temporarily turn it off. Run the Windows update again. Remember to turn your firewall back on after you run the update.
System Restore
If you are still getting the Windows Update Error 646 let's do some more work. We are going to do a system restore on your system. This will take your system back to a time before you ran the Windows update.
Reboot your computer and press F8 as it is booting up. This will give you the option to put your computer into Safe Mode.
Type restore into the Start menu search box. Click on System Restore at the top of the Start menu.
The Restore system files and settings dialog box opens. You have the option to choose recommended restore, which will undo the most recent update, driver or software install, or choose a different restore point.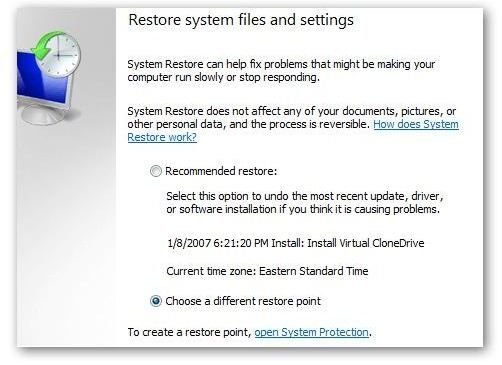 If you choose the different restore point option make a choice from the list of restore points.

Choose the restore point and confirm. Restart your computer and it will restore your system to the time you chose.
Update Manually
If all else fails, update manually. This is a known issue with these updates and most people who have updated the updates manually were able to get them updated. It takes more time but the updates are important to keep your system secure.
To update Windows 7 manually:
Click Start and Control Panel.
Click on System and Security.
Under Windows updates choose Check for Updates. The next screen will show if there are any updates available.
Click on the update link and it will show you what updates you have. Put a check in the box next to the update you want to download and click OK. Enter the administrative password if it prompts you to do so.
Click on Install Updates on the next screen. Accept the License Agreement and click Finish.
The updates will now download and install to your computer. When the updates finish installing you will see a screen that says the updates were successfully installed.
Close the window.
To learn more about checking Windows updates visit https://www.brighthub.com/computing/smb-security/articles/73829.aspx