Office 2010 Tutorial – Everything you want to know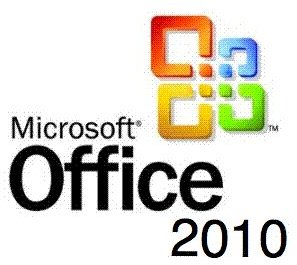 Office 2010 Tutorial – Hardware Requirements and Free Upgrades
This MS Office 2010 tutorial offers an overview of different editions so that you can make an informed choice while upgrading your software. As Microsoft is also offering free upgrade facility for users of Office 2007, this Office 2010 tutorial also explains how to get the Office 2010 without paying anything.
To begin with, Microsoft is offering Office 2010 as a free Office 2010 Starter Kit. This free Starter Kit includes free MS Word and free MS Excel with limited functionality. The facility is available only on new machines that come with Office 2010 Starter edition preinstalled. You can always get full functionality and add other Office software such as PowerPoint and Outlook by upgrading via Microsoft or any of its retail stores.
Before purchasing or downloading the trial version of Office 2010, check out the hardware requirements. If you are using Office 2007, you do not need anything in addition. The hardware requirements are same as that for Office 2007. If you are on 2007, you can easily upgrade to Office 2010. The minimum hardware requirements for Office 2010 are a) 500 MHz CPU; b) 256 MB RAM; c) 3 GB of Hard disk space; and d) Windows XP or later OS. Three GB of Hard Disk space is necessary for Professional Plus edition. For other versions, the Hard disk space can be lower. As you can see, the hardware requirements are really low, so you can install and use Office 2010 on most machines without having to upgrade the current hardware or software.
You can upgrade your beta version to full version of Microsoft Office 2010 at discounted rates. Besides the discounted upgrades, Microsoft is also offering free upgrades to some users of Office 2007. To qualify for a free upgrade to Office 2010, you should have purchased a valid copy of Office 2007 between March 5, 2010 and September 30, 2010. The free upgrades however, are being offered in the same "editions." This means that if you are using a Student Edition, you will get the free upgrade to Student Edition only. For more information on upgrades, check out this Office 2010 article. It also covers the discounted upgrades for users who upgrade from Trial version to Full versions. These upgrades are in form of downloads. However, you can also go for a DVD version. In case you need the DVD, you will have to pay the shipping and handling charges.
In short, the new PCs henceforth will contain an optional Office 2010 starter pack that can be upgraded to full versions later using coupons that are available at Microsoft retail stores. The hardware requirements of the Office 2010 are so low that you can install it even on a five-year-old machine.
Office 2010 Tutorial – How to Choose the Best Office Edition, What's New
You will find plenty of changes in Office 2010. This does not mean that working on Office 2010 will be tougher than working on Office 2007. Office 2010 contains some advancement in the different components: Word, Exchange, SharePoint etc. It also expands the Ribbon Interface to other applications. In Office 2007, some of the applications were still carrying the traditional interface. Office 2010 is now uniform with all of the applications carrying the same GUI. If you are familiar with the navigational structure of Office 2007, there should be no problem in using the GUI of Office 2010. Check out the following articles to find out what is new in Office 2010:
What is new in Word, PowerPoint and Excel
Coming to the different editions in Office 2010, MS is offering four editions (unlike eight editions of Office 2007). The four editions of Office 2010 are Student version, Home and Office version, Professional version, and an Academic version.
Among all the Office 2010 editions, the Academic version contains all the components of Office software. However, Microsoft is counting more on the Home and Business edition as they have everything an office or a home user would want - Word, Excel, PowerPoint, Outlook, OneNote, and similar day-to-day applications. As usual, the Student Version leaves out MS Outlook making it good for students only. Most of the other needs are satisfied with the Professional edition that contains almost all the components of the Office, except for the Accounting. For expenses, check out our article on pricing of these editions.
IMP: There is also an Office 2010 Blue Edition doing rounds on the Internet. On the final note of this Office 2010 tutorial, I would say that it is a ripped version of the genuine Office software, something that you should not use.