Microsoft Office 2010 Training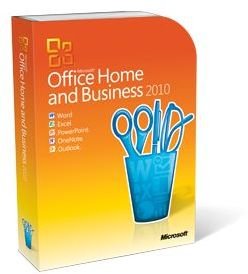 New Office Year
With the emergence of a new Microsoft Windows operating system, the highly anticipated Windows 7, Microsoft will also be upgrading their popular Office suite with the new Office 2010. Those users who have been using Office 2007 may find it a little easier to migrate to this new upgrade, but there is a bit of a learning curve when using the production suite.
This article will just go over some of the new features, as well as different versions of the new Office 2010.
Office Editions
As with the previous office suite, Office 2010 comes in different flavors depending on the user's usage. This time, there are only three different versions in which one can choose (instead of the five from 2007) -
Office Home and Business - MS has realized that many homes also may be businesses that work from them and that more employees do office work from their home. This flavor of Office includes the standard of Word, Power Point, and Excel and adds in One Note (which was a feature for the student edition of 2007) and probably the most important edition of Outlook.
Office Home and Student - Like the student edition of 2007, this 2010 flavor has the standards of Word, Power Point, Excel, and One Note. No email program though, which only works if the user does not use Outlook for major email purposes.
Office Professional - As the title says, this is the big boss of the suites. It has everything - the standards, One Note, Outlook, Publisher and Access. This is the suite that most businesses will probably go with.
Home and Student is the cheapest at about $150, while Home and Business is about $250, and Professional is around $500 in retail stores or from Microsoft's website. See this Bright Hub article, which explains the system requirements for each.
Features
The basic usage of Office remains the same. There are some new features, however, that Microsoft promises will make life easier.
One major addition to all of the programs in the suite is something called Backstage. All the programs now have a row of tabs at the top left and a 'File' tab that starts the row. This is the Backstage. It is basically the normal File option, where you would find things like save, print, and options. Depending on the application, this menu is different. For example, in Word, this area holds the options to save, open, close, making a new document, and the hold over option from 2007 - the option to share the document with other people through either email or Microsoft's Sky Drive or Share Point.
The ribbon, which many users of Office 2007 found hard to manage, is now customizable. This is done either through Options in the Backstage menu or through the quick pull down above the row of tabs. For users of Outlook, a quick steps area can also be customized to fit however you do your emailing. Also in Outlook, the calendar and contacts are easier to manage as well.
Overall, this version utilizes more merging of all the programs; all the applications now work much better with each other.
This Bright Hub articles goes more into detail on features.
Conclusion
The new features of Office 2010 are quite easy to get around, especially if you're used to Office 2007. For users who went past 2007, their learning curve will be slightly different to take in, however there are plenty of resources to learn more about this new suite. This Bright Hub article goes into some of the resources.
Microsoft also offers training and videos to help users learn about the new programs and features of their products.