Microsoft Internet Explorer Out of Memory Line 56 Error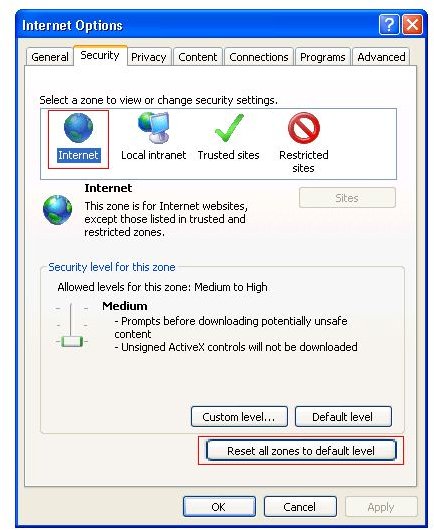 Adobe Flash Player
This problem is associated with a previous build of Flash Player 9. The version of the flash player that cause the Out of Memory at Line 56 error was Build 9.0.16.0. Adobe corrected this problem in a later build.
Go to https://www.macromedia.com/software/flash/about/ and see what version of Adobe Flash Player you have. The most receive version is 10.1. If you have the older version then update to build 10.1.
Close all applications and run the Flash Player uninstaller (can be found on Adobe website). Restart your computer, go back to the Adobe website, and download the latest version. Lastly, restart your computer.
Learn more about Adobe Flash Player 10.
Java Runtime Environment
If you are getting a Microsoft Internet Explorer out of memory Line 56 Error, it could be a problem with the website you are visiting. In most cases, websites with a lot of graphics and videos are the ones that end up causing this error. If it happens almost every time you go to a certain site then try using another computer to view the website. If you do not get the error on the other computer then it is most likely a Java problem on the original system. You will need to update Java runtime environment from the Java website to fix the error.
Use a Different Browser
This problem is associated with Internet Explorer only. Many other browsers such as Firefox, Opera, and Google Chrome are more secure.
Firefox is the most popular browser worldwide. Internet Explorer constantly issues patches for security flaws. Firefox does not use activeX controls or VB script (commonly used by hackers), and therefore does not have as many security problems as Internet Explorer has. Firefox loads pages faster and has less hang ups than Internet Explorer. Opera and Google Chrome has the same benefits.
Verify that Active Scripting, ActiveX, and Java are not being blocked by Internet Explorer
If Active scripting, ActiveX and Java are being blocked on your computer it will cause line errors in Internet Explorer. Reset the security settings to be sure these are not blocked. To do this:
Start Internet Explorer
Click on Tools, select Internet Options.
Click the Security tab in the Internet Options dialog box.
Click Default Level and OK.
Temporary Internet Files
Every time you visit a web site, your computer stores a copy of the page in a temporary file. Display problems and errors can occur if this folder becomes too large. To clear the Temporary Internet Files folder:
Open Internet Explorer and choose Tools then Delete Browsing History.
In the window that opens, click the Delete Files button.
You will get a warning message "Are you sure you want to delete all temporary Internet Explorer files?" Click Yes to confirm.
When finished removing the files click Close.