Step-by-Step Guide - How to Sync A Blackberry to Microsoft Outlook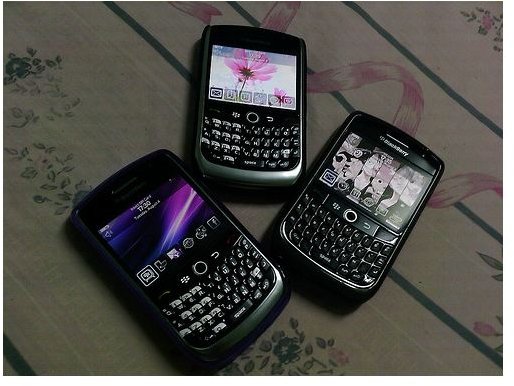 Have you ever asked the question, "Can I sync my Blackberry to Microsoft Outlook?" The short answer is yes. Synchronizing your Blackberry to your computer and more specifically Microsoft Outlook is not only an easy way to update the address book on your computer with new entries and contact updates from your Blackberry, but it also ensures that you will have a backup of your contacts on your computer just in case you lose your Blackberry.
Research In Motion (the manufacturers of Blackberry phones) ships with its phones an easy to use program called Blackberry Desktop Manager that can be used to synchronize and backup such things as the address book, calendar, memo pad and tasks. There are also options to update applications and backup the entire phone.
In addition, by using the larger keyboards and screens that desktop computers have to type up to-do lists and update your address book, you can give yourself the option of inputting data with more convenient data-input hardware before synching everything to the phone. This makes data entry and database management much more efficient, as compared to entering data on the small keyboards that the phones have.
How to Sync your Blackberry to Outlook
You will need to have the BlackBerry Desktop Software installed on your computer before proceeding. If it isn't, you will need to install it from the application CD that came packaged with your phone, or you can download what you need from RIM's website. To synchronize your Blackberry with your desktop, use the following steps:
Launch the BlackBerry Desktop Manager. If there isn't a shortcut on your desktop, you should be able to find it under the programs menu.
Connect your BlackBerry to the computer using the USB data cable.
Double Click the "Synchronize" Icon.
Select the "Synchronize organizer data" checkbox that's under the "Synchronize" tab.
Click on the Configuration tab and then click the "Configure synch…" button.
Select all the data checkboxes you want your BlackBerry to be synchronized with.
Choose what programs to sync with. You have the option of choosing what programs Desktop Manager will sync with. Many computers will default to Microsoft Outlook, but you can change this option to use another program.
Click the "Synchronize" tab again and press the "Synchronize now" button.
Tip
You can sync your BlackBerry automatically every time it is connected to the computer by selecting the _"_Synchronize the items selected above…" checkbox under the "Synchronize" tab.
Summary
Keeping your Blackberry cell phone synchronized with your computer is not only a convenient way to unify your phone's address book with your computer but it's also a great way to backup your contact list, just in case the phone is irreparably damaged or lost. To ensure that you always have things unified, sync your phone often and especially when you add, update or delete contacts.
Image credit: "Can I sync Blackberry to Microsoft Outlook." Honou