Got a Cannot Load Profile In Windows Vista or Deleted Profile Vista Problem? Here's How To Fix It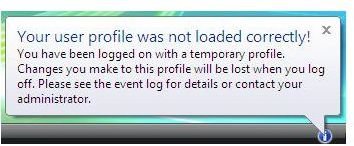 Vista User Profile
In Windows Vista, the user profile is the personalized environment configured for a particular user. A user profile contains settings such as background, desktop colors, network connections, display settings and printer definitions. Along with these settings, a user profile also stores Internet Explorer favorites, My Documents, the Microsoft Outlook address book and other personal data.
Sometimes when logging into a Windows Vista user account the personal settings are not loaded correctly. The files that should be in the My Documents folder are not there or the following message may pop up on the screen:
"Your user profile was not loaded correctly! You have been logged on with a temporary profile…."
_
When this happens Windows loads a temporary profile in place of the original user profile. Any new file placed in the Documents folder or any other modifications to profile settings will be lost at log off. This is most often caused by a deleted profile. Vista user profile errors can also be a sign of an underlying system malfunction.
Reasons for the Deleted Profile - Vista
The loss of settings and data may be caused if the Vista user profile has been deleted accidentally from your computer through Control Panel \ System \ Advanced System Settings \ User Profiles. Although this might happen accidentally it is more often than not a sign of a malicious virus in your system. This problem may also occur when a user profile has been corrupted due to operating system malfunction or improper system shutdown.
Data loss can cause annoyance and frustration and when data loss occurs you may need advanced data recovery solutions, which are expensive and also complicated to use. But, you may not need to spend money on such programs. In most cases there is a simple solution that can fix your Vista profile.
Fixing Vista User Profile Errors
Use the following steps to fix Vista user profile errors:
1. Log in as Administrator.
2. Make a backup of the C:\User folder to make sure you will not lose your data.
3. Open RUN window (Win key +R) and type in "regedit", hit Enter.
4. Locate the following registry key:
HKEY_LOCAL_MACHINE\SOFTWARE\Microsoft\Windows NT\CurrentVersion\ProfileList
5. Expand ProfileList and select each of the subkeys below ProfileList one by one till you find the profile belonging to the user who was experiencing the problem. See the image at right for illustration.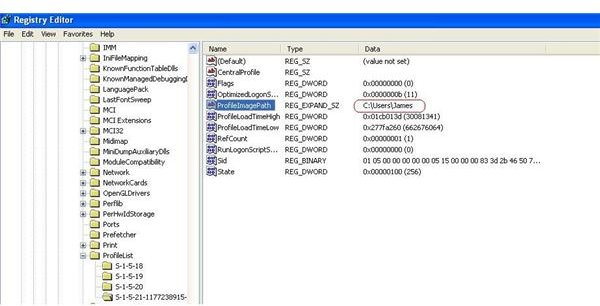 6. Once you've found the subkey for the user experiencing the problem, delete that key.
7. Close the Registry window.
8. Restart Vista.
You are done. Now the user will not get the user profile was not loaded correctly error.
If TheVista User Profile Error Persists
The above method should resolve the problem but if it doesn't, you will need a data recovery program to restore the lost data. Data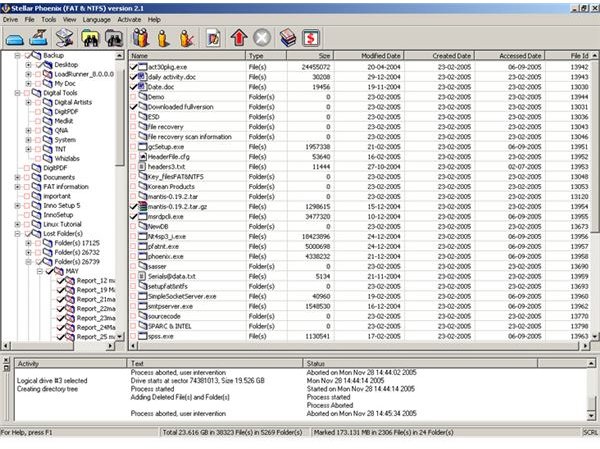 recovery programs are capable of scanning the entire hard disk and extracting all the missing, deleted and inaccessible data from it. Many of these programs have a rich graphical user interface and are easy to use. Stellar Phoenix Data Recovery software for Windows is one of them and is powerful enough to retrieve the lost or deleted profiles. Vista's otherwise irretrievable Windows data can also be located and restored.
So now that you know the cause and resolution to the corrupted or deleted Vista profile, the next time you get the user profile was not loaded correctly error, you may try the methods given above and your problem should be resolved.
-- Lost your profile in Windows XP? Find out how to recover it in Recovering a Lost User Profile in Windows XP