Can I Import An Excel File Into Microsoft Works?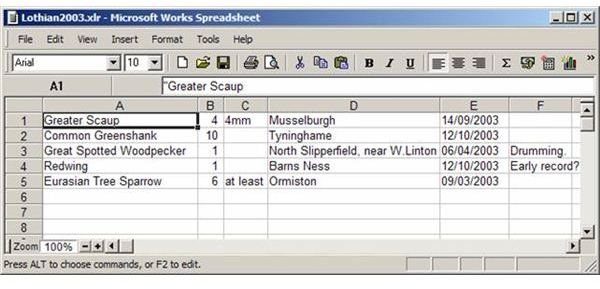 Can I Import an Excel File into Microsoft Works?
Microsoft Works is not Microsoft Office – this might sound like a pretty obvious statement, but the two productivity suites are very different, aimed at different users, and also incompatible.
The result of this is that it can be very difficult to view data created in Microsoft Office in its comparative Microsoft Works application – however it is not impossible.
While many MS Office applications can read files created in MS Works, the reverse is not generally true. As such if you're attempting to view a file created in Microsoft Excel in your Microsoft Works Spreadsheet, you are very likely going to run into problems. While Microsoft Excel Viewer (a free tool from Microsoft that allows the viewing - but no editing - of Excel files) might be of use, it is in fact possible to import an Excel spreadsheet into Microsoft Works.
How to Import an Excel File into Microsoft Works
The following method applies to Microsoft Excel 2000 format documents, Works 6, Works Suite 2000 and Works Suite 2001. It allows a single worksheet from an Excel spreadsheet document to be imported into Works.
In order to import your Excel 2000 format document into Works, first of all save the XLS spreadsheet onto your PC.
Next, on the Works Task Launcher, go to the Programs tab, then Works Spreadsheet.
Select Start a blank Spreadsheet, and go File > Open. In the Files of type box, select Excel SS (*.xl*).
Browse to the location you saved the Excel 2000 workbook that you intend to import, select the document and click Open. You will then see the Import Excel Spreadsheet dialogue box – select the worksheet of the spreadsheet document that you want to import into Works. Click OK to continue.
Go to File > Save and name the worksheet, before clicking Save – you have now imported and saved a worksheet from your Excel spreadsheet in Microsoft Works!
What are the Alternatives?
Of course, you are not the only Microsoft Works user who has wanted to import an Excel file into Microsoft Works. Many other people have wanted to do this, but the options are limited. Despite the vast number of conversion tools out there, none of these are suitable for this particular file to file conversion scenario.
You could try Open Office – this is a free, open source office suite available from www.openoffice.org, which features a spreadsheet tool that will open XLS format files. Alternatively, you might only wish to view the data, in which case you should consider Excel Viewer from www.microsoft.com/downloads
On the other hand, you could just ask the person sending the Excel spreadsheet to save the document in a suitable format for Works. This might require a Works version upgrade, but might save a lot of time and effort in the long run.