Troubleshooting The Windows Audio Endpoint Builder Error 0x80070003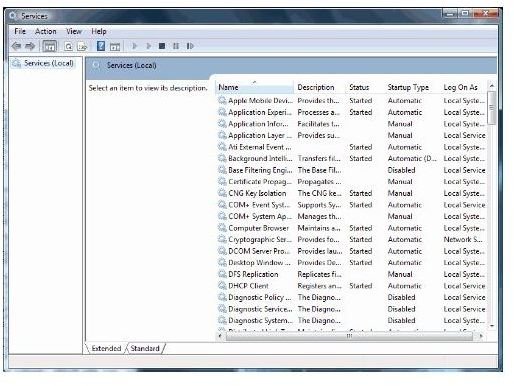 Troubleshooting the Windows Audio Endpoint Builder Error 0x80070003
Windows Vista users with certain generic hardware might be used to seeing the following error, which occurs when the Windows Audio Endpoint Builder fails:
Error 0x80070003: The system cannot find the path specified.
The result of this error is that no sound is output by the PC – a frustrating fault that while easily resolved (in most cases) can make a mockery of the expensive Windows operating system.
Something that makes this issue doubly intriguing is that it seems to affect both Microsoft Vista users whose systems have only ever run Vista as well as those that have previously been on Windows XP, and run the upgrade installation.
Fix 1 – Reinstall Drivers
The issue usually concerns Sigmatel sound drivers, and commonly affects Dell computers, but any system with Sigmatel media device drivers running Windows Vista can be affected by this fault.
If you receive the Windows Audio Endpoint Builder Error 0x80070003, the first thing you should do is visit the Windows Management screen – this is accessible by going to Start and entering services.msc in the Search box.
Next, find Windows Audio Endpoint Builder, right-click the entry and select Stop. Then find Windows Audio Service, and again choose Stop .
You are now ready to update your drivers. Your best option is to download the most up-to-date versions of your sound card drivers, which you should be able to find at the website for your computer or sound card manufacturer. Once downloaded, install the drivers, then go back to the Windows Management console and find and Start Windows Audio Endpoint Builder and Windows Audio Service.
Fix 2 – Repair Windows
A good alternative fix (failing the success of the above) is to affect a Windows repair. With Windows Vista this process is slightly different than that of previous versions.
You will require your Windows Vista installation DVD, as well as a copy of the following instructions.
Note that reverting to a previous System Restore point is not likely to resolve this issue. Also note that users with Windows restore discs will not be able to perform the following steps.
First, insert the Windows Vista DVD, and reboot your PC. Allow the system to boot from the DVD, and in the resulting console, select the System Repair option.
Following this, on the Setup screen, using the arrows on your keyboard choose Repair Computer.
You will then be asked to select your installation of Windows. (If you have multiple operating systems installed, you should be aware of which one is which at this stage. If not, you may need to boot back into Windows in order to identify the troublesome installation.)
With your correct installation of Windows selected, choose Startup Repair, and follow the on-screen instructions. Once completed, the issue should be resolved – no more Windows Audio Endpoint Builder error!