How to Set up a Broadband Internet Connection in Windows 7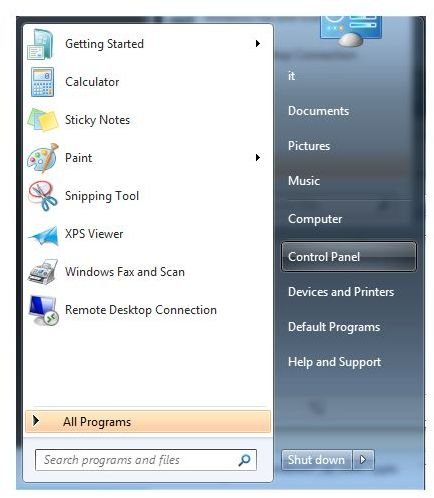 Setting up Your Broadband Internet Connection
Broadband Internet service lets you download music, software or other files a lot more quickly than ordinary 56k dial-up modems. For this to happen, however, you will need to create a broadband connection. Luckily for you, this is very easy to do in Windows 7. If you want to be on the safe side, do not use any other methods or third-party applications. It's safest to just do it yourself. Just ensure you are connected to your modem or your PPPoE provider and begin the broadband connection configuration.
If you have used the installation wizard of previous versions of Windows, such as Vista or XP, the configuration is nearly the same.
1. Click start, go to Control Panel > Network And Internet if you are running it in Category View, otherwise you need the Network and Sharing Center.
2. Go to Network and Sharing Center by clicking the Icon and choose Set up a new connection or network.
3. A new dialog window will appear and you will have to Choose an option. Select the one at the top that says Connect to the Internet, by setting up a broadband, wireless or dial-up internet connection. Of course, in our case we need a Broadband Connection. Click Next.
4. You will probably have only one option here that says Broadband Connection. The reason for this is that you probably don't have any other specific devices attached. But don't worry, it's all we need. Select it and click Next.
5. A new window will appear and they will ask you for the username and the password your ISP gave you. There are also a few options such as 'Remember my password' which is useful if you are using a home computer that is safe from unauthorized access. Give your connection a name and then click Connect.
6. Windows 7 will now do some tests to see if the connection is working properly. In case there is an error, you will get an error number which will help you troubleshoot the problem. If there were no errors, a big message will appear saying Browse the Internet now and clicking it automatically opens Internet Explorer.
In case you are using a PPPoE Internet Service Provider, you will have to open the connection every time you want to browse the internet and click Connect.
Navigation Screenshots
Here are some screenshots to help you navigate through the whole process while reading the steps above. There might be small differences in the appearance, but generally it should all be the same.