How to Find and Install Disney Fonts for Microsoft Word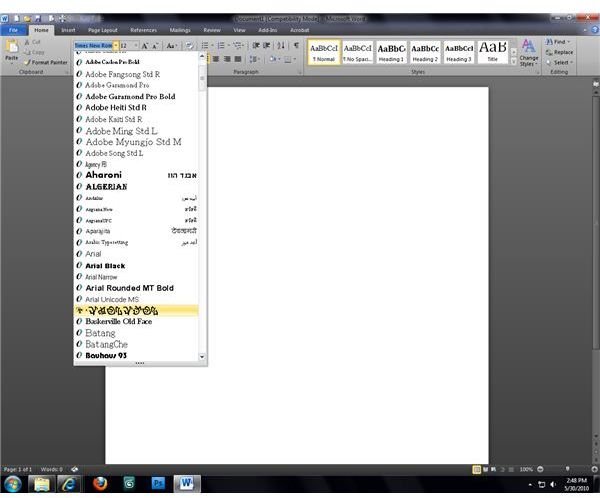 Disney Fonts for Microsoft Word
The characters, cartoons, and films of the Walt Disney Company have entertained generations of children and adults. Along the way, a number of instantly-recognizable fonts have been created for use in title sequences and even written language within animated films. For those who want to use some of these iconic Disney fonts for Microsoft Word and other programs, copies of the fonts need to first be installed on your computer. Fortunately, a number of websites have created duplicates of these fonts and have them available for free download to anyone who is interested in using them. [caption id="" align="aligncenter" width="600"]
Finding and Downloading Disney Fonts
[caption id="attachment_171665" align="aligncenter" width="1053"]
Fontspace.com selection of Disney fonts[/caption]
Before you can use Disney fonts for Microsoft Word and other programs you need to find them. Because of the popularity of Disney properties, a number of fonts have been created to mimic those used in Disney's movies and television shows. Some fonts have even been released by Disney themselves in conjunction with film and show websites. A search online will turn up dozens of sites offering free Disney fonts, though many have limited selection and poor navigation. An excellent site for free fonts of all kinds, including a generous selection of Disney fonts, is Fontspace. Another good site for getting free Disney fonts is DaFont.com. While the selection is a bit more limited than Fontspace, they do offer a number of fonts with symbols including iconic characters like Mickey Mouse, Cinderella and Snow White.
[caption id="" align="aligncenter" width="600"]
Fonts need to be downloaded onto your computer before installation.[/caption]
Most font download sites allow you to click the fonts that you want to initiate downloading; you'll be asked whether you want to open or save the file, so choose "Save" and select your download location. Of course you can use a download manager if that is your usual way of doing things. If the files are downloaded in archive files such as .zip or .rar files, don't forget to scan them for viruses before you open them by right-clicking the archive and selecting the scanning option for your antivirus from the context menu that appears.
Installing the Fonts
[caption id="" align="aligncenter" width="600"]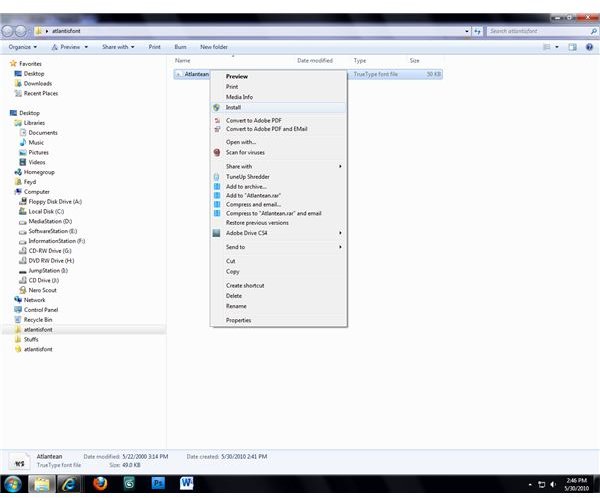 Downloaded Disney fonts are easy to install.[/caption]
Once you have downloaded the Disney fonts that you want and have extracted them (if necessary), all that's left to do is to install them. The method of installation will vary somewhat depending on your operating system, but installing fonts isn't difficult regardless of which OS you use. In Windows 7 or 10, right-click the font that you wish to install and choose the "Install" option; confirm the action if User Account Control asks whether you want to install the font. In Windows XP, open the Control Panel in the Start menu and click the "Fonts" option; click "Install New Fonts", then choose the location of the Disney fonts you wish to install and click "OK" (making sure that you've checked the option to copy the font to the "Fonts" menu so that it will be stored on your hard drive.) Mac fonts can be installed by locating the font you wish to install using the Finder and then dragging it to the "Fonts" folder in the Library. After installing one or more Disney fonts on your computer, they will be added to the system font list in Microsoft Word and any other program that uses system fonts. To use the fonts in Word you simply need to open a new Word document and select the installed font from the drop-down list that contains all of the system fonts. You can find it in the Format Menu -> Font, or by using the Font Menu from the Formatting Toolbar. For a lot more information on fonts and how to use them appropriately, check out our guide to choosing and using fonts. Screenshots by Author