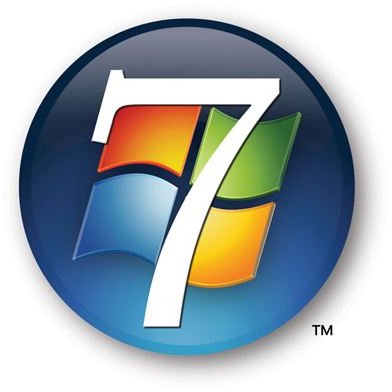 Ever get bored by the normal everyday look of the Windows Taskbar? How about adding some pizzazz to it with a dock program. There are a few really neat programs that allow you to do this in a number of ways. Dock programs are programs that act as a taskbar, but are a lot more customizable and do it with flair. In some cases you can even use the dock program to replace your task bar. I can see why some would want to do that especially with Windows XP or even Vista, but I think that the task bar in Windows 7 is far superior to any of the previous versions and I like it better than Mac as well. That being said, if you are one for flair then these programs are for you. There are numerous programs to do this but two main styles: circle or bar. Three of the big dock programs are RocketDock, Stardock ObjectDock, and Circle Dock.
RocketDock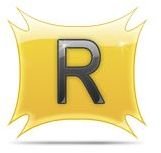 RocketDock is an animated application launcher that may be added to the desktop in addition to your taskbar. If you like you may minimize the taskbar and keep RocketDock in the focus the majority of the time, but it is not a replacement for the taskbar. It has a simple Drag & Drop interface so that you can easily add your favorite programs and shortcuts to it and have them visible at all times. There are lots of settings for it as well. You can decide on the position, opacity, change the skins, and whether or not RocketDock is always on top. It is a good program if you want a flashier way of storing icons that normally sit blandly on your Desktop.
A new feature that is neat though is that while it is running, you can make current windows minimize to the RocketDock bar so that you can keep what you are working on in the same place as your favorite icons. As I said previously though, this is indeed a really neat program, but the Windows 7 taskbar does the majority of these things without pulling the extra resources.
Here is a quick rundown of the features of RocketDock from the makers though. The last object on the list is indeed a positive!
Minimize windows to the dock
Real-time window previews in Vista & Windows 7
Running application indicators
Simple drag-n-drop interface
Multi-monitor support
Supports alpha-blended PNG and ICO icons
Icons zoom and transition smoothly
Auto-hide and Popup on mouse over
Positioning and layering options
Fully customizable
Completely Portable
ObjectDock Docklet support
Compatible with MobyDock, ObjectDock, RK Launcher, and Y'z Dock skins
Runs great on slower computers
Unicode compliant
Supports many languages and can easily be translated
A friendly user base :)
And best of all… it's FREE!!!
Stardock ObjectDock
ObjectDock is similar to RocketDock in the fact that it is a bar-shaped dock. One difference is that you can actually use it to set up multiple tabbed docks, so that you can organize the taskbar by purpose or whatever you want. Another big difference though is that you can actually use it to replace your taskbar. This includes the system icons if you are willing to pay for the full version. The full version of the software is $19.99, but it does add some nice features to it. If you download the free version of the program, here is what you will get:
Add your own shortcuts
Add custom docklets
Display running tasks
Icons zoom when the mouse goes over them
Change the appearance of any running task and short cut
Position the dock at any edge of the screen
Custom Skins (that can even apply to the Start Menu when it is opened)
Hide Windows Taskbar
Can show the screen of the process instead of icon
Optional Swinging Icons on mouse roll over
If you purchase the full version you will get those pluse these options:
Tabbed Docks
Multiple docks on screen at once
Autohide dock
Other animations when you roll mouse over icons
Task Grouping
System Tray support
Fly-out menus
Hot-spot activation
Circle Dock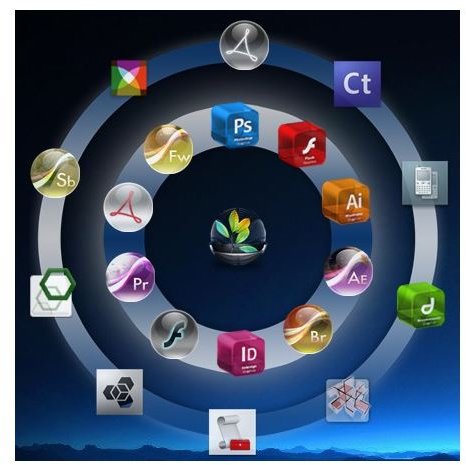 CircleDock is the oddball of the bunch, it defies thinking in straight lines and gives you a full 360 degrees of docking utility. It has many customizable features as well. You can change the radius of the circles and even the number of shortcut orbits that you have.
CircleDock allows you to:
Launch your programs
Drag and drop your files, folders, and shortcuts onto a circular dock that you can re-size.
Rotate the dock with either your mouse wheel or the keyboard arrow keys.
Change the image shown for the icons and change the skins (compatible with icons and skins for Rocket Dock, Object Dock, etc.)
The dock appears where your mouse is by pressing a hotkey (default is F1) or your middle mouse button, other options available.
Real-time changes when settings are altered
Multi-language capable.
Change the image used for the dock icons
Built in support for Windows HD Icons. Vector and detailed PNG's come through with great clarity
toggle the visibility of the dock by moving your mouse to any edge of your screen. By default, the left and right edges are used for toggling.
Reorder and Organize the dock items with new adjustment interface. Located via right click on an item
By default, clicking on the center button does not open the start menu. You can enable this in the settings panel.
New easy method of upgrading from older versions.
Access help files from almost every setting window. Get the help you need immediately without having to search
Standalone Stacks 2 are now integrate and access directly by left clicking and selecting a stack option (Additional Options added v1.5.)
Portability creation has never been easier. Now with an improved Circle Dock Portable Maker for Back up and distribution, and excellent Individual and corporate solution!