Best Windows 7 Software: Free Utilities Every Windows 7 User Will Love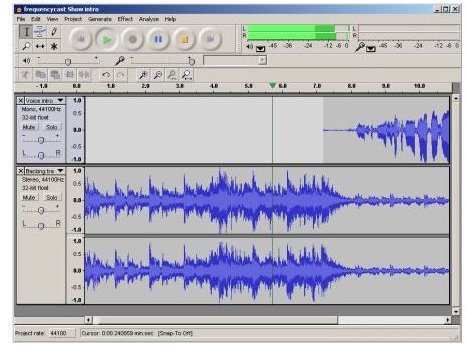 Finding the Best Software for the Best Operating System
One of the greatest benefits of Windows is the openness and popularity of the operating system. There are millions if not billions of users worldwide, and creating a program for Windows simply requires some knowledge and time. As a result, there is a huge variety of freeware Windows 7 software. If you need Windows 7 software for a certain task there is probably a free version available.
This article covers eight of the best free Windows 7 programs. No list can cover every great piece of Windows 7 software available, but the eight pieces of software listed here are must-haves.
Best Free Audio Recording / Podcasting Software - Audacity
Recording audio in order to create a podcast or other audio program is a popular desire today, but it isn't always obvious where you need to start. One good piece of software to check out is Audacity, a freeware cross-platform sound editor.
Audacity is open source Windows 7 software which allows users to record and edit sounds. The simple interface allows for multiple tracks to be edited at once and pieced together into a completed recording. Audacity also has a wide variety of sound manipulation options including special effects. If you need a sound recording and editing program for Windows 7 you must check out Audacity.
Best Free Code Editor - Notepad++
Most Windows 7 users probably don't want to have to edit code, but is surprising how many situations may result in the need to do a little bit of code manipulation. If you want to mod the files of your favorite game or put up a self-hosted blog, you will need to work with code on occasion.
Using Notepad for this works all right, but a better solution is Notepad++. Notepad++ is specifically built for working with code. It provides formatting which makes code easier to understand. For example, it will highlight important pieces of code for you to make it easier to tell where one piece of code ends and another begins.
Best Free Encryption Software - Truecrypt
One of the best ways to keep information secure is to encrypt files. Encrypted files can't be read without a passphrase that allows the files to be decrypted. Even if your computer is stolen, the encrypted files will not be able to be read.
The best free encryption program currently available for Windows 7 is Truecrypt. Truecrypt creates a virtual encrypted disk that mounts like a normal hard drive and contains your sensitive information. Truecrypt even offers the ability to create hidden drives and hidden operating systems that others will not even notice, much less be able to access. If you want to maximize security, Truecrypt is must-have Windows 7 software.
Best Free Image Editor - GIMP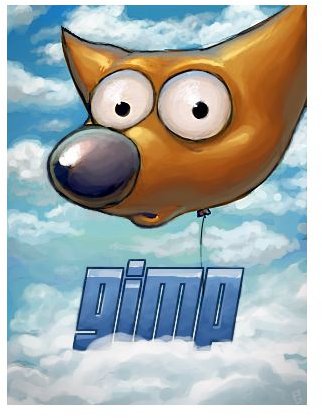 Photoshop is great, but it is also expensive. While graphic designers happily pay the price, those who only edit images occasionally probably don't want to pay for a piece of software which will only be rarely used.
That is where GIMP comes in. GIMP is a free image editing program which provides many of the features of Photoshop free. Users can create images with multiple players, make animated GIFs and import/export files from a wider variety of formats. GIMP is ultimately not as feature-filled as Photoshop, but it is more than the average user will need.
Best Free Internet Security - Comodo
Windows 7 is a very secure operating system, but you still need security software to protect your computer. One such piece of software, which can be obtained free, is Comodo Free. Comodo Free is a complete Internet Security solution for Windows 7 that includes an antivirus and firewall.
Comodo has been highly praised as one of the best pieces of Windows 7 security software currently available, receiving five stars from CNET. Comodo is must-have Windows 7 software for anyone who has yet to install a security program onto Windows 7.
Best Free Office Software Suite - OpenOffice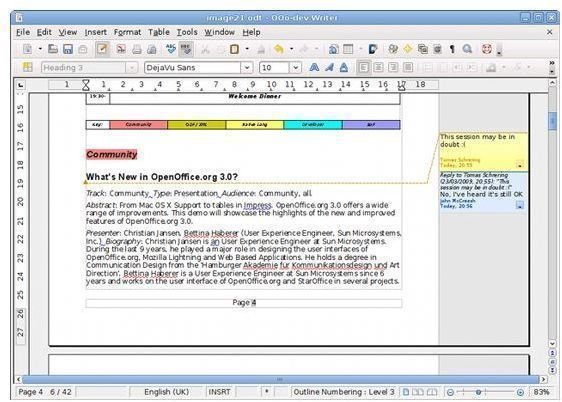 While Microsoft Office has long dominated the market for Windows 7 office software, it is not the only program available. Open Office is a free open-source office software suite that rivals Microsoft Office and is backed by Sun Microsystems.
OpenOffice is a full office software suite, which means it includes everything you'd need for productivity. This includes a word processor, spreadsheet software, presentation software, database management software, a vector graphics editor and a tool for editing mathematical formulae. If you need an office suite but don't want to pay for Microsoft Office, OpenOffice is a great alternative.
Best Free Video Conversion Software - iWisoft Free Video Converter
There are literally hundreds of video formats in the world today. Some are much more popular than others are, but the huge number of video formats can create a lot of frustration and confusion for users who download a video but find that they do not have the right software to play it.
To solve this problem you need to convert videos into a format you can use. iWisoft Free Video Converter makes this possible without paying a cent. The video formats supported include AVI, MPEG, WMV, MP4, FLV, MKV, DivX, XviD, MOV, RM, RMVB, M4V, VOB, ASF, 3GP, 3G2, H.261, H.263, H.264, DV, DIF, MJPG, MJPEG, DVR-MS, NUT, QT, YUV, DAT, MPV, NSV, DPGAVCHD Video (*.mts, *.m2ts), H.264/MPEG-4 AVC (*.mp4), MPEG2 HD Video (*.mpg; *.mpeg), MPEG-4 TS HD Video (*.ts), MPEG-2 TS HD Video (*.ts), Quick Time HD Video (*.mov), WMV HD Video (*.xwmv), and Audio-Video Interleaved HD Video (*.avi). That is a very long list, and it means that most videos can be converted without issue. Some audio conversion features are also supported.
Best Web Browser - Firefox
Windows 7 of course ships with Internet Explorer 8, which is the best version of Internet Explorer to be made so far.
However, Internet Explorer 8 is still a fairly slow web browser which doesn't always render pages correctly. The king of the web browsing hill is still Firefox. Firefox provides a quick and smooth web browsing experience. It is also much easier to use browser extensions in Firefox, making it simple to customize the web browser.