Top 10 Windows 7 Sidebar Gadgets
When you first got Window 7 there was that great new computer smell and fresh visual interface. After a bit that new computer feel fell away but there is a way to get it back - add new Windows 7 gadgets to your screen. There are thousands of gadgets you could choose from but I've narrowed it down by offering you the Top 10 Windows 7 gadgets for entertainment, news and productivity. These gadgets have been time tested and cover everything from your local weather to monitoring your current WiFi strength and Adsense accounts. There's even a handy gadget that puts a miniature television screen on your desktop with hundreds of channels to choose from.
Windows 7 Gadgets Gallery
If you are like me who have to switch between different languages every so often, this desktop gadget will make your life much easier. Language Translator gadget is able to translate between 54 different languages and is very easy to use. The design is not very nice but that is a little matter.
There are many gadgets available and I've to say that this one is one of the best. This small TV gadget allows you to choose from a hundreds of TV and thousands of radio stations. You also have an option to watch the TV in small or full screen and to add more stations yourself.

Don't be late for your appointment or get stuck in a bad gridlock. Bing Maps is a simple and quick way to get current traffic information in your area. It helps you stay up-to-date with traffic conditions so that you can easily decide when to leave home for shopping, etc. The gadget also lets you search for directions or view maps for any place in the world.
All CPU Meter is a system monitoring gadget. It keeps track of used and available memory, CPU usage (up to 8 cores) and temperatures. Most system monitoring gadgets provide less frequent updates but this one is great for a frequently updated look at system's important resources.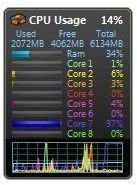 If you're like one of those people addicted to Facebook, this cool gadget is for you. The Facebook Explorer Gadget keeps track of your friends' activities, your messages, event notification and more. It's a waste of time to open your browser, login to Facebook account from time to time and then finding out there was no update. If you use Facebook Explorer, you do not need to visit Facebook as you will be notified of all the updates on the gadget.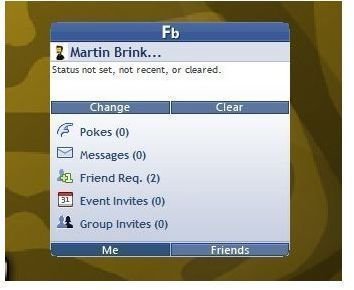 Windows 7 Gadget Gallery Continued
[6. Adsensor Gadget](/tools/Download: http:/blueonionsoftware.com/download.aspx?filename=Downloads/Adsensor.gadget)
The Adsensor gadget brings you information from your Adsense account. It checks for updates every fifteen minutes and displays impressions, clicks and earnings for today, yesterday and month's total stats. Many other gadgets for Adsense gadgets are broken, hard to use or update very infrequently. The Adsensor gadget shows you all the information at a glance so you do not have to open Adsense website from time to time.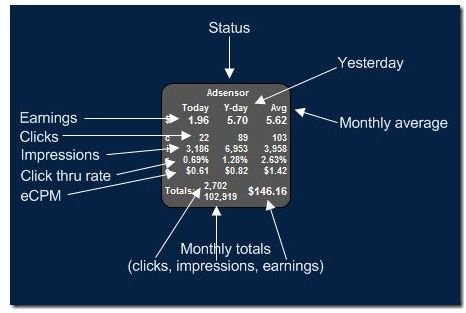 The iPhone battery gadget is one of the coolest gadgets for iPhone users. The battery indicator is a nice knockoff of the battery charge indicator on the iPhone. It looks great on Windows 7 Sidebar. If you are on a notebook or netbook, this gadget is really handy; it will help you keep a close eye on your phone's available power.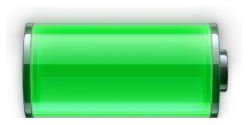 Are you trading stocks? The bad news is that Microsoft has removed the Stocks gadget from Windows 7. But the good news is that there are many third-party gadgets available for monitoring stocks or displaying online stock charts. Stocks for Windows 7 is one of them. It is a nifty small gadget that allows you to follow stocks progress. Finding a stock inside of this gadget is fast and simple. The gadget uses a glowing green color to tell a stock has went up or a red color to tell that your stock has went down.

9. Xirrus Wi-Fi Monitor Gadget
Xirrus Wi-Fi Monitor Gadget allows you to see available wireless networks in your area. The gadget packs a lot of information in a single place. Actually it is a bit heavy to have all the figures showing in a small display. But still, it is a powerful gadget for you will find it very useful. You can use this gadget to search for Wi-Fi networks, see signal strength and tweak your network for better signal.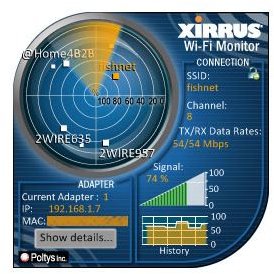 The best thing about the Weather Bug gadget is that it looks cool. Weather Bug gives up-to-date information about weather conditions in your city. It is very easy to setup. By just typing your zip code or city, you can see current weather conditions, live outside camera views and future forecasts. If you're looking for the lows, highs, wind direction or speed, this gadget is for you.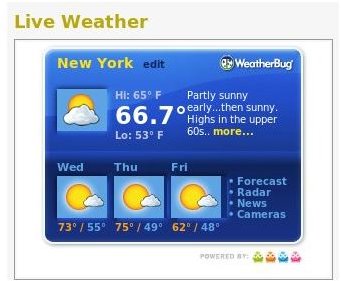 These are not the only win7 gadgets available but they are probably the only ones that will have any staying power. If you happen to know of a windows 7 gadget that you think should be on this list please leave me a message below and I'll check it out.