Where Can I Find Office 2010 Calendar Templates?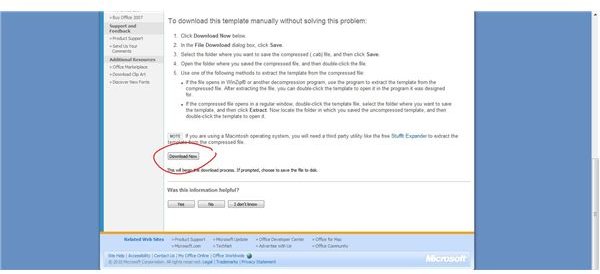 Overview of Office 2010
Microsoft Office 2010 offers many new features about which users are raving, such as a customizable ribbon and built-in screenshot capabilities. In addition, there are some terrific templates available for Office 2010 apps, when you know where to find them.
Links to the sites mentioned here are available in the References and Resources section at the end of this article.
Using Templates
If you have visited the Microsoft Office Online templates page, you might have been disappointed to learn that there are very few calendar templates specifically created for Office 2010. There are tons of calendar templates for 2007 versions of Office applications, and even many that work with Office 2003 products. Perhaps you tried to install one of these, only to view an error message that Microsoft Office 2007 Was Not Found.
Not to worry! If you see a calendar template on the Microsoft Office templates page, download it anyway. Scroll down to the bottom of the Template Download Problem page and click the Download Now button. Click Save in the File Download dialog box, choose a location where you want to save the file and click Save. Extract the file, go to the location to which you extracted it and then double-click to open it. The calendar template should open in the corresponding Office 2010 program.
Finding Templates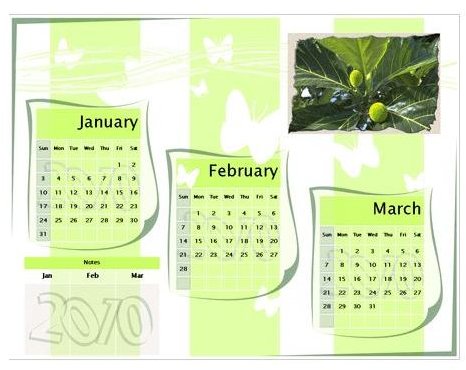 While the Microsoft Office Online templates site certainly offers an abundance of calendar templates, such as a quarterly business calendar for Word and a Julian calendar for Excel, there are many other sites where you can download Office 2010 calendar templates as well.
A site called General Blue offers several basic templates for both Word and Excel. If you select the Office 2007 version, it should download directly to your Office 2010 application.
Vertex42.com has a pageful of Excel calendar templates, including a year calendar with notes and a multiple-year calendar. This site does not differentiate between versions of Microsoft Office, so any template you choose should open automatically in Excel 2010.
CalendarLabs.com has a wide variety of calendar templates that are compatible with Microsoft Word, from basic to decorative. Simply click on the template you want to use and it will open as a new Word 2010 document.
If you are looking for a PowerPoint calendar template, Presentation Magazine offers one that loads as one month per slide with room for notes and events.
Once you have found and downloaded an Office 2010 calendar template to suit your needs, you can customize it, add your own images or anniversaries and even save it as a PDF, if you choose.
References and Resources
Microsoft Office Calendar Templates: https://office.microsoft.com
General Blue: https://www.generalblue.com
Vertex42: https://www.vertex42.com
CalendarLabs.com: https://www.calendarlabs.com
Presentation Magazine: https://www.presentationmagazine.com