Moving The My Documents Folder In Windows 7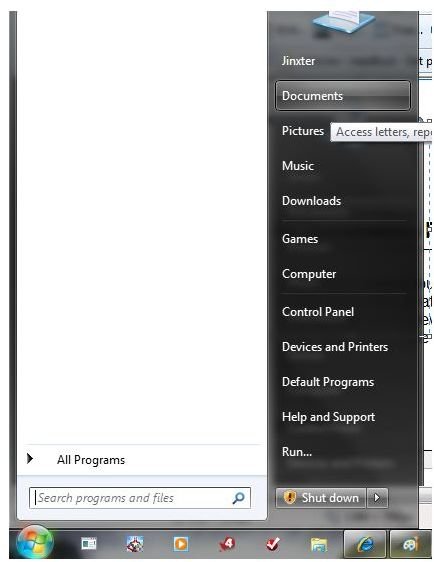 Why Move The My Documents Folder?
This may be the first question you're asking yourself. The answer will vary from person to person. You may have a single drive you backup all your important files from. You may not want to have your documents located on the same drive as the Windows 7 system files (for performance or security reasons). Or you may be lucky enough to have a Network Attached Storage (NAS) device on your home network where you store all your files for ease of access. No matter what the reason, Windows 7 provides an easy method you can use to move the My Documents folder to an alternate location.
Moving The My Documents Folder
The first thing you need to do is create a folder in the location where you plan to move your My Documents folder. This is because when you ask Windows 7 to move the folder, it actually is just moving the contents. Once you've done this, bring up the My Documents folder itself. Though there are numerous ways to get there, clicking on the Start Button and then clicking on Documents (as shown here) will take you to it. Along the left side of the window that opens, you'll see an item that says Libraries. You should see Documents listed underneath it. Beneath that should be listed the My Documents folder. If you don't see it, click on Libraries and then Documents to expand them, showing the folders they contain.
From here, you can right click on the Documents folder and choose Properties. You should be presented with a window similar to the second image here. You'll notice there are four tabs across the top. You want to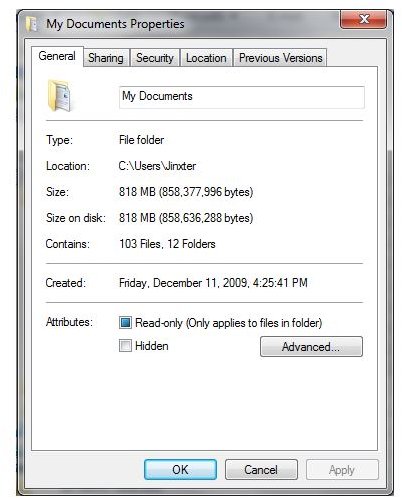 click on the Locations tab. There is a button labeled "Move…" that enables you to move the contents of your My Documents folder to an alternate location.
When you click on this button, a window will pop open. Go to the new location where you want to place your My Documents folder. Choose the new folder you created previously and click on Select Folder. When you click Okay on the Properties window, you'll get a warning message like the one shown here. All this is telling you is that mov

ing the files may take a while, depending on how much data there is to move. Once you click Yes, the data in the folder will be moved. And that's all there is to it.
Considerations To Keep In Mind
Before you move the My Documents folder, you want to think about a few things. If the files inside are important - which is very likely - make sure the location you move it to can still be backed up by whatever method you currently employ. If your My Documents folder includes a great deal of files, you may want to perform these steps at a time when you can kick it off and come back much later. And last but not least, don't move these types of files to a slower or older hard drive. The My Documents folder usually contains things you access all the time; you don't want to make opening that important document take even longer, nor do you want to increase your risk of loss due to old hardware.