How To Use Microsoft Outlook 2010 To Receive Yahoo Email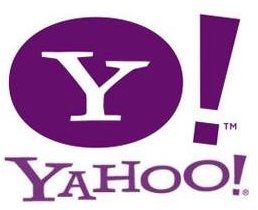 Can I Open Yahoo Mail in Outlook?
Outlook 2010 is the latest version of the popular email and time management application from Microsoft. Featuring a wealth of new options, Outlook 2010 can be used to connect to a wide variety of email accounts, both webmail and those delivered to your email client by your ISP.
Tools are available that allow Windows Live or Hotmail accounts to be accessed via Outlook 2010, and Google Mail accounts can be easily accessed using the standard POP or IMAP methods.
Along with Windows Live/Hotmail and Google Mail, Yahoo! Email is popular. However Yahoo! uses a different method of storage and online access to its free email accounts - with the result that there is no way to access such an account other than via webmail.
If you're looking for a guide on how to use Microsoft Outlook 2010 to receive Yahoo email, however, I won't disappoint – but first, you will have to upgrade your Yahoo! Mail account, and this is a chargeable service.
Facts about Upgrading Yahoo Email
Unbelievable as it may seem, Yahoo! only allows access to your email account through a third party mail client if you're prepared to pay for the privilege. This is quite an unusual step in 2010, and can only be a matter of resources for the popular web portal.
When upgrading any Yahoo! Email account to allow POP access, you are required to pay a charge – this then involves the migration of your email account from web-only access. Upgrades to Yahoo Mail Plus can be purchased for $19.99 for a year, which works out at under $2 per month (or £11.99 for UK customers, £1 per month). With your email account now able to be accessed from a mail client, you'll need to be able to set up your software.
Before proceeding take heed – Yahoo! are in the process of restructuring much of their online services. They've already signed an agreement with Microsoft for Bing to be their search engine and it seems likely further changes will be in the offing in order to regain lost ground on other services, mainly Google. I don't expect Yahoo! to be charging for email for much longer, so please only upgrade if you really want to view your webmail account in a mail client such as Outlook, and are unable to use Google Mail or Windows Live/Hotmail as an alternative.
How to use Microsoft Outlook 2010 to Receive Yahoo Email
To setup Microsoft Outlook 2010 to receive Yahoo! email via POP, open the mail client and go to File > Info > Add account. Next, choose Manually configure server settings or additional server types.
Click Next to proceed, select Internet Email and click Next again. Use the following settings to configure your Yahoo! Mail account:
Incoming Mail (POP) settings:
POP server: plus.pop.mail.yahoo.com
Use SSL
Port: 995
Outgoing mail server (SMTP) settings:
SMTP server: plus.smtp.mail.yahoo.com
Use SSL
Port: 465
Use authentication
Credentials:
Account Name/Login Name: Your Yahoo! Mail ID (this is the same as your email address but without the "@yahoo.com"; for example, it might be "brighthub2010")
Email Address: Your Yahoo! Mail address (for example, [email protected])
Password: Your Yahoo! Mail password
Once completed, your Yahoo! Mail account should be accessible via Outlook 2010. If not, you may need to wait a short time following migration of your email account.