Guide To Installing And Configuring QuickTime For Windows XP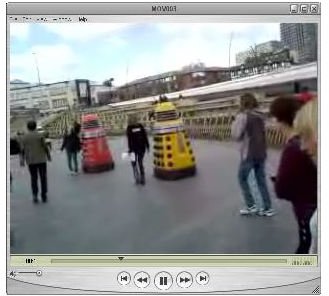 Download Apple QuickTime for Windows XP
QuickTime from Apple is a media player capable of handling a variety of media file formats, either embedded in web pages or for viewing offline.
Available for free, the media player can be downloaded from www.apple.com where a selection of options are available. You can choose to download QuickTime for Windows XP, Vista, and 7 or QuickTime and iTunes all in one. There is also a choice to register for updates. Totalling around 30MB, the downloaded installer file can be run on Windows computers equipped with a 233 MHz Pentium processor or better, with a minimum of 128 MB system RAM.
Using QuickTime for Windows XP
Upon installation, you will be given the option of letting QuickTime check for updates – this can cause performance issues on your PC, so as a result is only something you should do if you are happy your PC can handle it. Otherwise disable this option, and check for updates manually from time to time.
Once installed, QuickTime can be used with a variety of file formats, such as MPEG 4. However following some changes to the software, users are no longer able to use QuickTime to view Flash files.
QuickTime can run the AIFF, WAV, DV-DIF, MP3, and MOV formats, and can run other popular media files with the correct plugins installed.
Using QuickTime for 3GP Files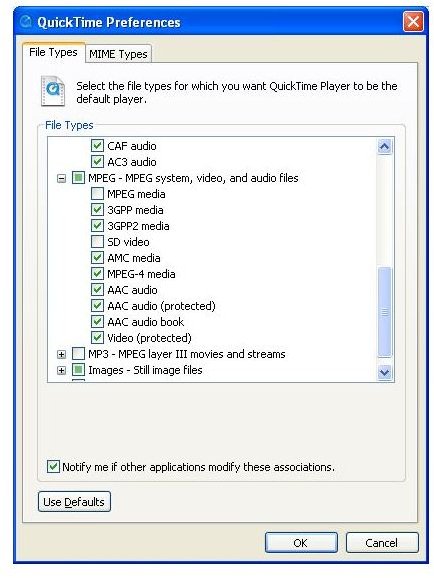 3GPP is the format used by a wide variety of mobile devices for recording both sound and video. QuickTime allows such media to be played back on a PC with sound and video, and this can be setup post-installation.
On the last screen of the installation wizard, you will be informed that QuickTime has been installed. You'll also get the option to Configure File & MIME Types. Click on this option to view the available file types that can be set to be opened with QuickTime. Each subsection on the File Types tab can be expanded – within the MPEG subsection, you will find 3GPP. Tick this box to confirm that QuickTime will be used to open these files.
Opening a File in QuickTime
Using QuickTime to view files is either a case of opening the file from within the media player (File > Open File…), or right-clicking a media file and selecting Open With to then choose QuickTime as your media player for that file.
QuickTime allows you to skip back, forward and pause a media file, as well as allowing access to controls to adjust the sound and vision (Window > Show A/V Controls). While the basic QuickTime isn't as feature packed as the premium PRO version (you will see menu items for PRO in your copy) upgrading is easy, via the Help > Buy QuickTime Pro menu item.