Free PowerPoint 2007 Templates – Where to Find Them and Are They Safe?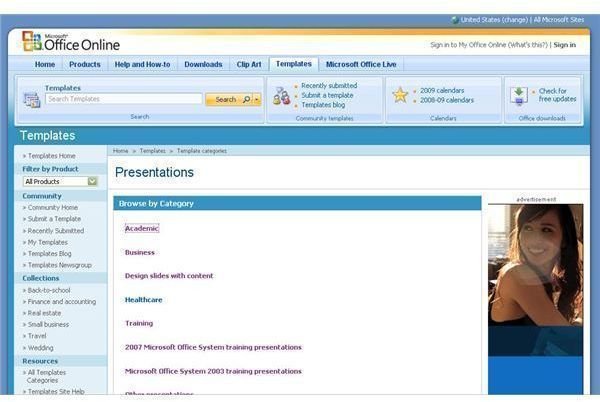 Before You Start Downloading Free Templates
How safe is it to download free PowerPoint templates from the Internet? As with downloading any material, you want to take standard precautions to make sure you don't bring a virus along with it. With that being said, as long as you have your anti-virus software updated, you're probably fine. Even the community-contributed downloads at Microsoft Office Online have a "download at your own risk" warning, but that has become standard policy in today's world.
Make sure to browse the other tips and tricks found in Bright Hub's collection of PowerPoint user guides. More are being added all the time, so check back often.
Free PowerPoint Templates from Microsoft
One of the best and safest places to find free downloadable templates for PowerPoint 2007 is from the original creator of the software, Microsoft. The Microsoft Office Online Download Center has literally hundreds of free PowerPoint templates available for both personal and business presentations. This is definitely a resource to bookmark in your favorites.
Because of the support of the user community, additional templates are added to the Microsoft Office Online site on a regular basis. To make the downloading process even easier, you can access this site from within the PowerPoint 2007 software application. We'll dive into this aspect a little deeper in Part 2 of this series.
Free PowerPoint Templates Online
If nothing at Microsoft Office Online catches your eye, there are several legitimate third parties that offer free PowerPoint templates that you can download. This may cause you to pause for a moment and wonder why these sites are offering to give away these items for free. It makes sense that Microsoft would offer free templates as they want to keep their customers happy so they keep buying more Microsoft products. But what does a third party get out of this deal?
There are actually several reasons that make it beneficial for independent companies to make free templates available. In addition to providing the free templates, many of these web sites also offer specialized, custom-designed templates for purchase. Having a few free templates available as samples of their work gives shoppers a chance to try out their product. In fact, these offerings are often the hook that brings customers to their web site in the first place.
This, in no way, diminishes the legitimacy of the business. In fact, it does quite the opposite. Although you may not be in the market for a customized template designed specifically for you, you may be impressed enough with the free templates provided to consider such a purchase. It's really not that much different from a chocolate shop giving away a few sample candies in the hopes that you'll buy a whole box.
Among the independent web sites out there offering free templates are Brainy Betty and PoweredTemplates.
This post is part of the series: Free PowerPoint Templates
In this series of articles, we discuss how and where to find free PowerPoint templates. In addition, we offer up some tips and tricks on how to download and install these templates so they'll be ready to use as soon as possible.