Upload Video From Windows Live Movie Maker to Facebook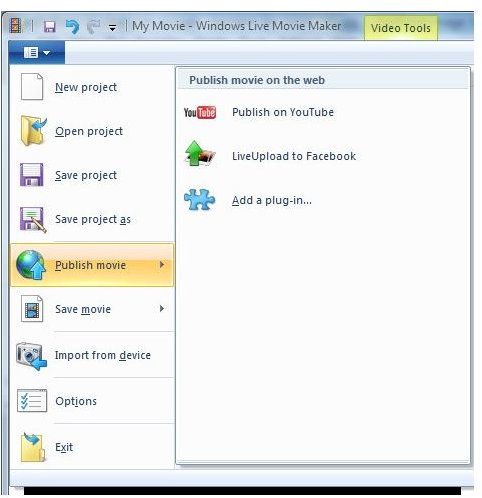 Windows Live Movie Maker Video Uploads
Windows Live Movie Maker is one of Microsoft's Windows Live applications. These applications are not part of the official Windows 7 operating system, however many computer vendors install some or all of them by default on new machines. Windows 7 users can download Windows Live Movie Maker and other applications with their Windows Live account. For an even greater multimedia experience users should also install Windows Media Center.
The idea is that by separating the applications and utilities from the operating system, Microsoft can upgrade the individual programs without having to do it as part of the OS upgrade cycle. The fact that no one can sue the company for using its monopoly power to crush other software programs that may have similar features is an added bonus.
Movie Maker is a simple video editing and capture utility. It is not designed to provide the functionality of more advanced video edit software like Nero or Adobe Premier Pro. Rather, Movie Maker is aimed at those who just want to get video from their camcorder or webcam into their computer and then make simple edits to the footage before burning the video to a DVD or uploading clips to share with friends and family. In the same menu as the Save function, Windows Live Movie Maker provides built in support for uploading video creations to YouTube.
What Live Movie Maker does not have is built in support for uploading files to Facebook.
Uploading Movie Maker Movies to Facebook Automatically
Of course, you can save your Windows Movie Maker files to your local disk and then open a browser and login to Facebook before uploading your movie files. But, that is a lot of unnecessary steps.
Fortunately, Movie Maker can be extended via the installation of third-party plugins. One such plugin is called LiveUpload to Facebook. The plug-in provides for seamless uploads to a user's Facebook account just like is provided for YouTube uploads.
To get the LiveUpload to Facebook plug-in, open Movie Maker and choose the file icon and then select Publish from the menu. There has to be a video file open in Movie Maker for this option to be available, otherwise it will be greyed out. Select "Add Plugin" and then download LiveUpload to Facebook from the webpage that opens.
Install the plugin by double clicking the saved file, or by just choosing Run when prompted whether to Run or Save the file. Once installed, the option LiveUpload to Facebook will appear in the same menu as uploading to YouTube. The first time it is used, you must login to Facebook. If you are already logged in, then you will just see a screen saying that you can close the window and go back to the application.
Now when you are ready to upload a movie from Movie Maker just select the upload to Facebook item. Input a title and description for your video file which will be attached to the file on Facebook by the plugin. Voila, your movie file is now published to your profile on Facebook.
Keep in mind that there can be a lag of a few minutes while Facebook processes the video file on its end.
With easy integration of Facebook uploading now a part of Windows Live Movie Maker, the software is even more enjoyable to use.