Everything You Need to Know About Windows Live Wave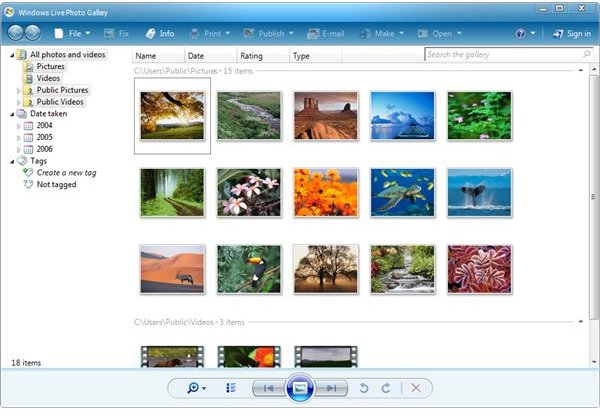 All About Windows Live Wave
Windows Live Wave includes the following programs:
Windows Live Toolbar,
Windows Live Messenger,
Windows Live Mail,
Windows Live Photo Gallery,
Windows Live Family Safety,
Windows Live Movie Maker,
Windows Live Writer,
In addition, the following additions are also downloadable to be used with Microsoft Office suite of applications:
Microsoft Office Outlook Connector,
Office Live Connector,
Even more, you get the following free:
25 Gigabytes of free storage on Windows Live Skydrive,
5 Gigabytes of free storage on Office Live,
The ability to sync files on multiple computers with Live Mesh,
A personal blog space,
A shared calendar,
Shared favorites,
MyPhone Service if you are using a Microsoft Windows Mobile phone
In order to use all these free features, you need only one thing: a Windows Live account. If you already have an e-mail account ending with hotmail.com, live.com or windowslive.com, an XboX Live account or a Messenger account, this is your Windows Live ID. You can use all the services with this account. If you don't have an account already, it's easy to create one.
Now that you have an account, you can download all the programs that I have listed above. You can check the functionality of Windows Live Toolbar, and you can even compare it with Google and Yahoo toolbars in terms of the search functionality. Plus, the toolbar gives you one-click access to Windows Live Profile, E-mails, Photos, Calendar, Skydrive, Shared Favorites, Translation and other online features.
If you haven't heard of Windows Live Messenger, you can start by following Neil Henry's article. In its very basic form, it is an instant messaging client, but certainly it offers much more than this.
Windows Live Mail is an evolution of Outlook Express. It is a very good e-mail client that melts all your e-mail accounts in one place: Live Mail account and other personal accounts. It also has access to your Windows Live Calendar, with two-way sync. I suggest you to take a brief look at the features of the program and consider deploying it as your primary e-mail client.
Windows Live Photo Gallery lets you upload your photos to your Skydrive folder. Once uploaded, you can use them in your blogs, in your profile and share with friends and family with a few steps. It's way easier to resize all your photos and attach them to your e-mail. In addition, they are always available and there is virtually no risk to lose them.
With Windows Live Movie Maker, you can create movies from both your recorded movies and from your photos, cut/copy/paste/crop functionality, create slideshows, add music to them and upload your movies to YouTube by just installing a plug-in. You can create DVDS, given that you have Windows DVD Maker. Unfortunately DVD Maker comes with specific versions of Windows Vista and Windows 7. If you have doubts about using Movie Maker, think again: probably the mobile phone that you are using now can record videos. How about importing to your computer and editing them?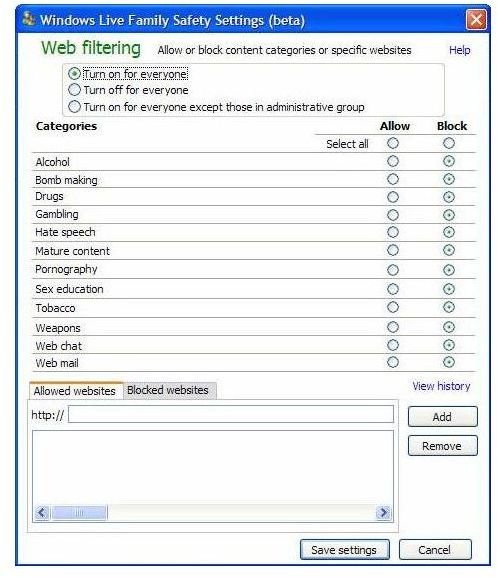 Family Safety is the program that you would use if you have kids at home and want to keep an eye on their computer and Internet use. It further extends the built-in Parental Controls in terms of watching to whom they are talking to and what websites they are trying to visit. Plus, you can get periodic reports on their computer use.
Windows Live Writer lets you publish blog posts to your Windows Live Spaces and many other popular blog sites, including WordPress and Blogger. If you want to share your life more, this is a very good application that you can use.
As we see, Windows Live Wave offers more than a simple instant messaging service or a free e-mail account. If used properly, you can even build your social network. I will not tell you how to do this to allow you to look around and explore yourself.