Explaining Why Outlook 2010 Google Calendar Sync Doesn't Work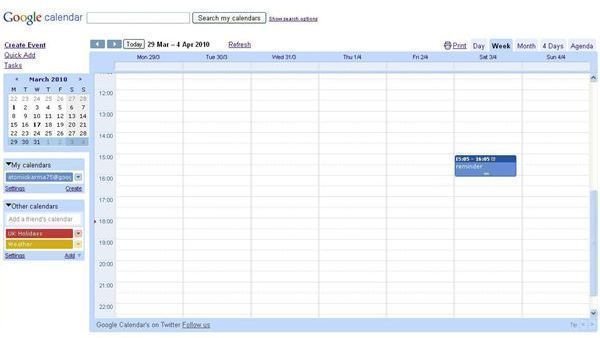 Benefits of an Outlook 2010 Google Calendar Sync
When upgrading to a new version of Microsoft Office, you'll want to be certain that you can carry all of your current settings and configurations across, from a wealth of emails stored in IMAP folders to using the same calendar sync tools. As there is no universally agreed or de facto calendar format, sync tools are pretty vital for many users.
A good example of a calendar sync tool is Google Calendar Sync. Available for users of Office 2007, this tool allows the synchronization of calendar information between Outlook and Google, and is a great way to manage schedules as the same information is available via the web, on a mobile device with Google apps installed and of course on your PC.
As such, it would obviously be beneficial when upgrading to Microsoft Outlook 2010 to maintain the connection with Google Calendar Sync.
If you haven't yet tried Google Calendar, you can access it through a standard Google Account, which can be setup for free at www.google.com/accounts. With a Google account, you can have your own calendar, an email account with a vast amount of storage and even web based office documents.
Does Google Support Outlook 2010?
Microsoft Office 2010 is still in the beta stage, however, and the version of Google Calendar Sync for Outlook 2007 isn't compatible with Outlook 2010.
As a result, there is at present no support for Outlook 2010 from Google Calendar Sync.
The current situation with regards to Google changing this at any point in the near future is unclear. Although Google developers are aware of the need to release a new version of their sync tool in order for users upgrading to Outlook 2010 to continue using the sync service – and by extension the Google Calendar – the web applications giant is yet to release any statement of intent concerning such an upgrade.
However given Google's previous readiness to allow synchronization of their calendar with every major calendar application or format, it seems likely that at some point there will be support for Outlook 2010.
Download an Outlook 2010 Google Calendar Sync Tool
Thankfully, there is another way, thanks to the Sync2 tool available at brothersoft.com. Sync 2 basically does what you would expect from an Outlook 2010 Google Calendar Sync, allowing the successful syncing of Google with Outlook.
Once downloaded and installed, you need to make sure that Microsoft Outlook 2010 is the default mail client on your PC. After you have made the necessary changes, run the Sync2 app to setup the connection with your Google Calendar.
After a successful configuration, Outlook 2010 and Google Calendar will then begin syncing, allowing the necessary sharing of dates and times across both calendar formats!