Extending Windows 7 Licensing, Activation Code, and Product Key

Extending Windows 7 Licensing - Rearm Command
Many tech experts have reported that Windows 7 has the ability to extend the standard 30 day trial, up to 120 days. Now, this method can buy you some serious time before you have to buy Windows 7. Four months worth of free Windows 7 use is a nice grace period for anyone.
For future reference, you can check the days until activation count by navigating the path Start > right click Computer > Preferences. From the System window open, scroll all the way to the bottom until you see the section titled Windows activation. Here, you should see the number of days left in the trial period.
Before rearming your Windows 7 install with more trial days, it is recommended that you wait until there are only a day or two left in the trial period, or until Windows 7 asks you to activate.
Here are the steps to adding 30 more days to your grace period, once the days left to activate Windows starts to run low:
Navigate the path Start > All Programs > Accessories. Right click the Command Prompt listing and select Run as administrator from the drop down menu.
Type the following text into the Command Prompt window: slmgr -rearm OR slmgr space -rearm
Restart your computer. When it starts back up, you should have another full 30 day trial.
You can use this rearm trick a total of 3 times. Thus, giving you 120 days before you will need to activate Windows 7.
How Does Microsoft Feel About Extending Windows 7 Licensing
It seems a bit strange that Microsoft would allow a command like this, as they are usually very strict about Windows 7 product keys and activation. It would be unlikely that this command is suited for everyone to be using. Upon contacting Microsoft regarding the Rearm command, we were able to get some additional details about extending Windows 7 licensing and activation:
Microsoft Spokesperson: Yes, 'rearm' can be run up to three times from the release media from Microsoft. This means that a total of 120 days total time is available as a grace period to customers that take advantage of Rearm. Extending the grace period is not a violation of the Windows 7 End User License Agreement (EULA).
We kind of figured this, as Microsoft would not have made this a workable command if they didn't want people to use it. Anyhow, now readers can rest assured that this is okay to do, and it doesn't break the Windows 7 Licensing Agreement.
Some Brief History On The Rearm Command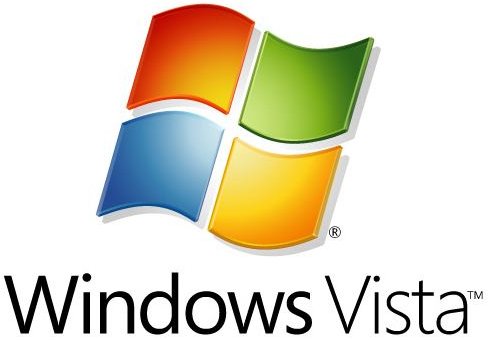 The Rearm command actually dates back to the Windows Vista era. For all obvious reasons, Microsoft does not go out of their way to share the Rearm command, as it prolongs some people from purchasing Windows, up to an additional 90 days.
In all actuality, the default 30 days should be enough time for Windows 7 users to decide whether or not to purchase. Although, Microsoft does want the heavy majority of Windows 7 users to purchase after the initial 30 days, they do not frown upon or punish people that use the Rearm command, as clearly stated above; but, the command was not designed for everyone to use.
The Rearm command is what it is because Microsoft wanted to give the custom computer builders and IT professionals out there some breathing room. Often times, a system builder will install Windows on a PC for a customer. However, the customer may request some additional programs be installed as well. Most commonly, custom versions of Windows will include special software, drivers, help files, and other useful information.
Upon installing all of these custom programs, the system builder may have taken some time off of the customers default 30 day trial. Thus, it would not be fair to give the customer a custom built computer with less than 30 days to activate. So, system builders and IT professionals can use the Rearm command to gain back those extra trial days that may have been lost due to software installations and Windows customizations. Check out this article from Microsoft to learn more about the purpose of the Rearm command.
Extending Windows 7 Licensing - Clean Install
If for any reason you need Windows 7, and the matter is urgent, yet you have not had time to purchase a product key, a clean install will reset licensing restrictions back to the original 30 day limit. To do a clean install, you would need to backup any files or folders that you want saved to an external hard drive. From there, the process is fairly simple. Insert your Windows 7 disc, boot from it, delete any partitioned space and used hard drive capacity, and reinstall Windows. Doing a clean install takes around an hour, and while it does work, it's a pain to do. Better to purchase Windows 7 if you haven't yet.
Conclusion
The Rearm command is a viable, fully legitimate way to get 120 days out of an unactivated Windows 7 install. Although it was designed for system builders and IT professionals, it is okay for others to use it. Extending Windows 7 licensing using this method does not break Microsoft's licensing agreement.
In the case that this command may not be working, you can do a clean install, should you need to prolong the Windows 7 trial a bit longer, before you can afford to purchase Windows 7. Although not the best option, a clean install will work.
Hopefully you have enjoyed this article. Now you know how to get up to 120 days out of Windows before activating, and you have even learned about Windows 7 Licensing Extensions and Activations From Microsoft's Point of View.