Five of the Best Synchronization Applications for Windows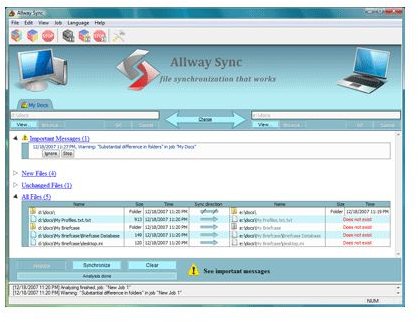 Allway Sync
A free file and folder synchronization software for Windows, Allway Sync synchronizes desktop PCs, laptops, USB drives and more. Not only does it offers an easy-to-use interface but it also features reliable data synchronization as well. Allyway Sync's major features include: no spyware, adware or malware-free, one-click multiple folder sync, automatic and onscreen context-sensitive hints, simple setup, and multilingual user interface. In addition, Allsync tracks file modifications and deletions, has true folder directory sync, supports all file systems, and has a USB-install option. Allyway Sync also allows users to replicate and back-up data between home and office computers, dual-directory synchronization, local update, and file back-up processes over local network or online. It synchronizes removable devices as well with the PC hard drive.
SmartSync Pro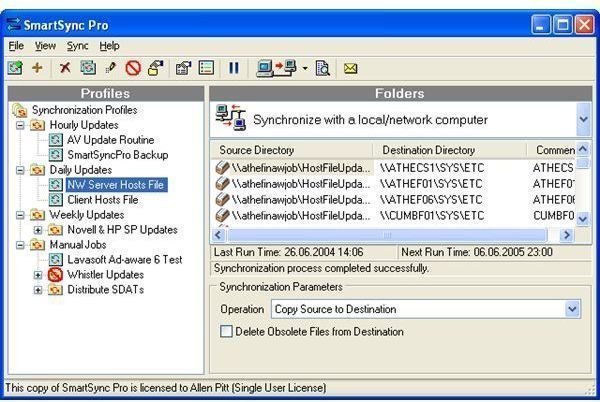 SmartSync Pro provides users with a universal solution for backing up and synchronizing important data either in the same drive, to a different drive, or even on a network volume and remote computer. It is a feature-rich sync software which lets the user copy or move source files to a destination folder or compresses them into a ZIP file. It also features a very useful disaster recovery option which lets users easily and quickly recover lost data from a backup copy. And lastly, SmartSyn features a mirroring function, or what is more technically called bi-directional synchronization, which lets users to synchronize two or computers at the same time.
GoodSync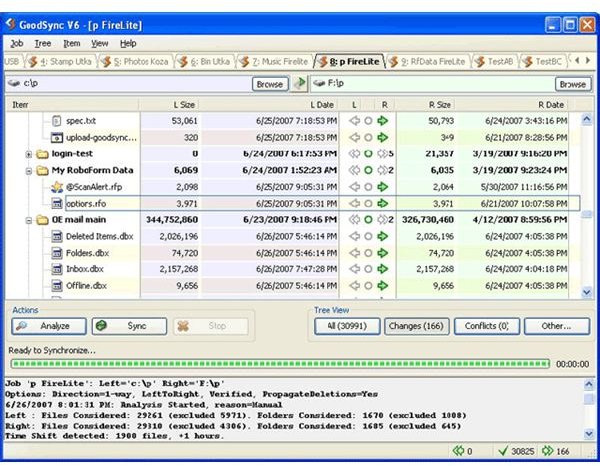 Like the first two synchronization applications, Goodsync lives up to its name and is a good file synchronization and backup software. It automatically syncs between desktops, laptops, and external drives. It also allows users to backup files to and from FTP, WebDAV (sort of a network file system for the Internet) and Windows mobile phones and PDAs. This software features bullet proof reliability. Finally, Goodsync offers up a one click feature which quickly eliminates information clutter.
Synchromat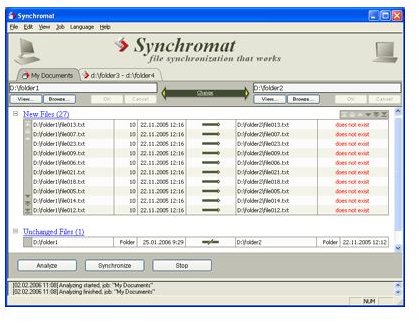 Using innovative algorithms to synchronize data between desktop PCs, laptops, USB drives, flash keys, mp3 players, digital cameras and more, Synchromat offers an easy-to-use interface and a bulletproof reliability. Synchromat features real two-way (n-way, which is an Ethernet telecommunications protocol) file and folder synchronization, one-way sync mode for backup and restore processes, multi-folder sync, file filtering, network sync, file deletion sync, as well as synchronization of removable USB devices.
ActiveSync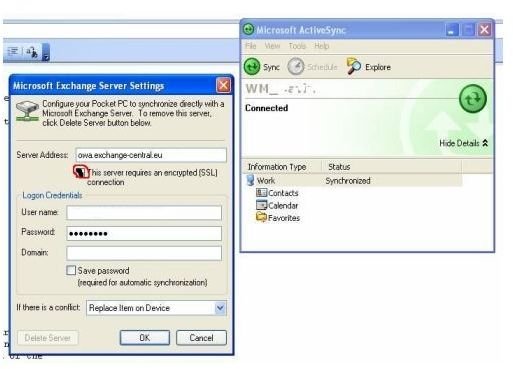 Of course, we need to put this sync software in this list for the simple reason that it is from Microsoft. And since most of the files that users will synchronize are native Microsoft files, then it is fitting that Microsoft's ActiveSync should be one of the top five in this software category.