Windows 7 Advantages Over Vista: How Windows 7 Came Into Being? | Upgrade to Windows 7 from Vista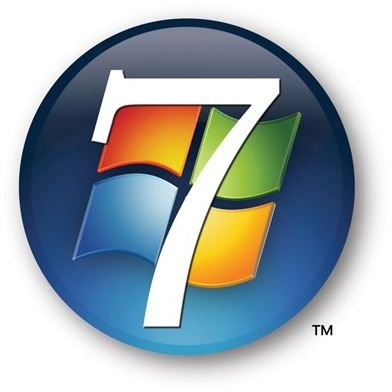 Windows 7 Advantages over Vista – Should I Upgrade to Windows 7 from Vista?
There are not many Windows 7 advantages over Vista, or rather Vista Service Pack 2. Still, I would recommend that you should upgrade to Windows 7 from Vista as Microsoft will no longer concentrate efforts on Vista to offer any updates. Everyone following Microsoft knows that Vista was as big a failure as MS DOS was its best achievement. The Disk Operating System (MS DOS) shot Microsoft to success and Vista could have ruined this success if not for the Service Pack 2. The following sections discuss the Windows 7 advantages over Vista and explain how Windows 7 came into being.
Reliability
By the time Microsoft brought in the second service pack to offer reliability, the damage was more than expected. Knowing that they could not restore Vista's image, Microsoft brought in Vista SP3 under a new name: Windows 7. The reason is obvious. Even if it sold Vista with the third service pack, the spoiled reputation of Vista would never have allowed Microsoft to recover.
Microsoft tweaked Vista, added some more good elements from NT 5.5 and named it Windows 7. This not only saved Microsoft's brand reputation, but it also brought in a revolutionary "new" operating system that is going to stay for a long time. In short, Windows 7 is an enhancement of Vista SP2 that carries the same kernel as Vista and includes some of the best safety features from Windows NT. This is why I recommend that you upgrade to Windows 7 from Vista as soon as possible (though you can use Vista SP2 for time being), especially after MS has released a SP for Windows 7 as well.
Security
One of the best Windows 7 advantages over Vista is enhanced security. A review of Windows Vista firewall will tell you that Vista firewall is the best Windows firewall. You do not need any other firewall with Vista SP2. The Windows 7 firewall is even more flexible and satisfies the network administrators' requirements for a LAN, WAN, or a Virtual Private Network.
GUI
Among other Windows 7 advantages over Vista is its GUI. The Start menu looks the same at first glance. Take a closer look and you can see options for better organization and quick access to your files and folders. The Windows 7 libraries available under the Start menu allow you to keep files of similar types together. You can group all image files under the Pictures library, personal files under the Documents library, video files under Video, and more.
Microsoft completely revamped the Windows Taskbar and removed the Vista sidebar so that you can access applications with one click and without any clutter. You can right click any application icon and drag it to the taskbar to create an icon for it.
Other Windows 7 Advantages over Vista
Another best feature of Windows 7 is that it brings back Windows Explorer as a key element. An improved version of File Manager in Windows 3.x series, nobody bothered about the Windows Explorer after Win95 introduced My Computer. MS further enhanced Windows 7 Explorer with a range of features. You can now easily browse through the entire network and manage your files using the Windows Explorer. The same Windows explorer offers you the facility to create custom libraries that you can access from the Start menu. You can easily customize Windows Explorer to suit your needs.
These are some of the best Windows 7 advantages over Vista. As discussed in the second paragraph, Microsoft is not working on Vista anymore. MS is now concentrating on Windows 7 and has already released the first service pack. If you are using Vista, I recommend that you upgrade to Windows 7 from Vista to benefit from the updates available for Windows 7.
After checking out Windows 7 advantages over Vista, you may also want to look at the advantages of Windows 7 over XP.