Windows 7 Advantages over XP: Why Upgrade to Windows 7 from XP? Or Should You Wait for Windows 8?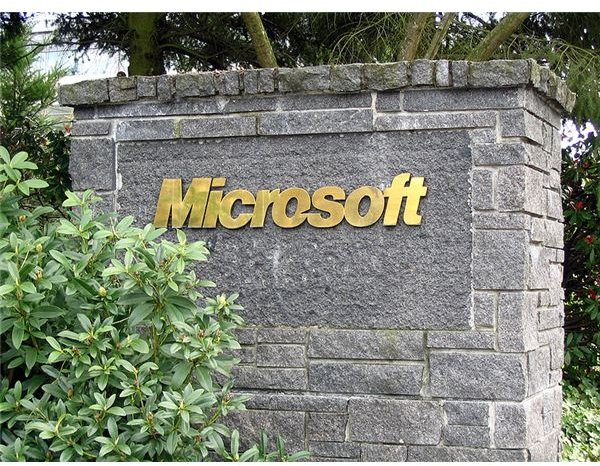 Windows 7 Advantages over XP – Do You Need an Upgrade?
One of the best Windows 7 advantages over XP is its attractive GUI. Sincerely, I don't know how many opted for Windows 7 for other reasons but a majority are highly impressed by the beautifully laid out, easy to access GUI. Windows 7 is not just an enhanced GUI. We will also check out other major advantages so that you can decide if you need an upgrade.
The Windows 7 GUI offers you simple navigation by way of libraries and the Windows 7 task bar. You can also open programs from the Search field in the Start menu. There are plenty of options to get to a program in Windows 7. You can organize files of similar types under jump menus that help you locate any file or folder easily. It may take some time before you are comfortable with creating, editing, and deleting these libraries. If you want to learn more about this, read our article on Customizing Windows 7 Start Menu.
If you wish to upgrade to only for the GUI, install WindowsBlinds. This software allows you to download and install dozens of Windows themes that helps your Windows XP look like Windows 7. For details, please leave a note in comments section.
The GUI impressions are not the only advantages. Windows 7 leaves Windows XP behind in several other features as well. You may find features that are of no use to you, just like the Developer option in Internet Explorer 8. I still wonder why Microsoft included it in the IE8 meant for normal users! The best thing you will find in Windows 7 is its enhanced security and fully customizable firewall. The Windows XP firewall is not reliable unless you install Service Pack 2. Even with SP2, people prefer to use third party firewalls rather than keeping Windows XP Firewall. The reason is obvious: people do not have much faith in the XP firewall.
Another great advantage of Windows 7 over XP is that the former is available in both 64-bit and 32-bit versions. The installation CD offers you both but legally, you can only install either 32-bit or 64-bit Windows 7 at a time. A 64-bit operating system means greater functionality. I am especially impressed by the compression and resource usage in 64-bit mode.
Windows 7 Disadvantages
Several software products are not compatible with Windows 7 64-bit. Windows XP can run almost all software without many problems. In other words, several software companies are still trying to make their applications compatible with the 64-bit version of Windows 7. Until a few months back, you could not use Adobe Flash Player on the 64 bit version. This means that you may face problems with several third party programs unless you are running the 32-bit version of Windows 7.
Windows 7 needs only one GB of RAM for the operating system. Add to it the resources required to run applications and you need to keep a minimum of 2GB RAM so that the system does not hang frequently. You may find you also need to invest in other hardware such as a graphics card, etc. Add to it, the Graphics Processing Unit (GPU) is capped at 80 percent in Windows 7. This means that you cannot use the GPU to its full capacity. Even Nvidia is working on its drivers to help Windows 7 in offering greater FPS (frames per second), necessary to enjoy real-time gaming while staying within the cap!
The basics of any operating system are that it should be: reliable; able to help users launch and work on applications easily; able to offer stability for applications that you are running; offer uninterrupted networking; and offer good entertainment. Windows XP is still good at all these criteria. Considering the above two paragraphs that discussed the downsides of Windows 7, do you really need an immediate upgrade to Windows 7 from XP?
Note: If you wish to use Internet Explorer 9, you need to upgrade from XP to Windows 7 as it is available only for Vista SP2 and Windows 7. There are many advantages of using IE9 with Windows 7.
Update As On 11/2/2012: Move On To Windows 7
A year later, Windows 7 seems to be the best option if you are still using Windows XP. There are certain reasons that, I believe, will help you if you upgrade to Windows 7 from XP.
1. Microsoft is ending all official support to Windows XP SP3 in June 2014.
2. Windows 7, all versions (standard, N, and E) are now stable, offering a better performance when compared to Windows XP.
3. Using an older operating system will keep your computer open to different kinds of vulnerabilities, in case you think the local technicians will help you even after June 2014.
4. Since Windows 8 is also around the corner, you might want to stay current with the software market. Most software is now being developed for Windows 7. Soon, they will be developing software for Windows 8.
5. If you want maximum experience out of your 64 bit applications, they will perform better on Windows 7 than on Windows XP.
You might ask why not wait a year and upgrade directly to Windows 8? If you've got only a computer and two for personal use, maybe you can do that. Because, if you find applications not working on Windows 8, you can always rollback to Windows XP that you were using (assuming it is still safe to use XP)
If you are running a network with plenty of computers, you will need time to help your employees or other type of computer users to learn Windows 7. You will also need time to migrate your applications and database to Windows 7. You cannot afford to take risk in this case. If you wait and then migrate from Windows XP to Windows 8 directly, you may find yourself unable to install your applications on the latter. That would be a waste of time and money. I say this because, Windows 8 would also need some time before it is "marked" trusted. You won't have to upgrade your hardware again as Microsoft has made it clear that Windows 8 will run on any machine that runs Windows 7.
It is your call, will you wait until your operating system is obsolete or will you move ahead and forget Windows XP?
Please let me know your views in the comments section below.
References