Rebuild Your Computer and Upgrade from Windows XP to Windows 7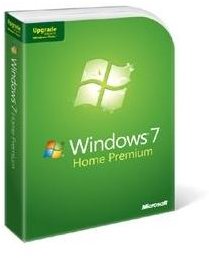 Windows XP served us well for about a decade now but to get the most from your PC, you should consider upgrading to Windows 7 and not get left behind as the computing industry marches forward.
However, Windows 7 has loftier system requirements than previous versions of the operating system so you may need to rebuild your computer to meet these standards. By rebuilding your current computer, you can save money and still get the benefits of a computer that can handle Windows 7 well.
Upgrading vs. Rebuilding
Although there is no definite mark where upgrading turns into rebuilding, there are some distinct differences between these two ways of improving your computer's performance. Upgrading a computer means changing one component to make the PC perform better in one of the computer's aspects. Changing out an old video card for a newer model with a better graphics processor is an example of upgrading.
Rebuilding means that you are overhauling your computer to make it better in all areas. Typically, this means upgrading the processor, memory, motherboard, hard drive, and other major components at one time. However, upgrading every component is really just building a new computer. Rebuilding is typically cheaper than building a new computer because you are able to recycle several components such as a DVD drive, computer case, power supply, and others.
Rebuilding to Upgrade to Windows 7
The first thing you need to do is assess where you computer stands as far as complying with Windows 7's system requirements. One of the simplest ways to start is to use Microsoft's Windows 7 Upgrade Advisor. Be careful about relying on this automated advisor too much though because it won't catch everything.
After you assess your current computer's current state against Windows 7's requirements, make a list of the parts of your computer that need upgrading and the ones that can stay. Typically, you will want to upgrade the "triple core" which consists of the processor, memory, and motherboard. These three components largely dictate of what you computer will be capable including giving you a pleasant Windows 7 experience.
Once you decide what you must upgrade, make a list of the things you would like to upgrade even if you don't technically need to. For example, you video card may pass the test for Windows 7's requirements, but you may want to get more out of your computer's graphics than your current video card is giving you.
If it has been a while since you bought or upgraded your computer, you may have fallen behind a bit on the technology side of things. You may want to trade in your DVD burner for one that can burn dual layer disks or upgrade your all-in-one card reader to be able to read and write to the latest flash storage devices. Installing a new hard drive can simplify your move to Windows 7: if you plan carefully, your old drive can hold documents and media while you deal with the applications and operating system on the new drive.
Pay special attention to your computer's power supply. Make sure it is compliant with your new motherboard, CPU, memory, and video card's need for juice. Too often, people assume that as long as the power supply is still functioning that it will be good enough for the computer's rebuild.
Conclusion
Rebuilding a computer and upgrading from Windows XP to Windows 7 is a bit more complicated than simply upgrading a single component. Essentially, you will end up with a new computer the components of which you must judge against the system requirements of Windows 7. Again, it is no secret that Windows 7 takes a more powerful computer than Windows XP to get a pleasant computing experience. Choose carefully so you put your money where it is needed.