What is the Top Hosting Software - Windows Security

Basic Control Panel Operations for Windows Hosting
Web hosts are business enterprises that operate by providing software space on a server, which they own and let their clients lease the space. The goal is to let their clients have Internet connectivity. How are they going to do that?
Well first an analogy; let us compare a website to the body, then control panels would be the backbone. The control panel operates and controls every move and change made by the website. If the backbone is strong the website will function as intended; if not the website may not function very well at all. It may bog down in speed and receptivity. This would affect all movement and productivity of the website.
So managing a website involves complex operation, which, to be done efficiently, requires a variety of services and tools. The most important of these is the ecommerce hosting plan then the control panel.
Control panels offered by hosting services offer support operations that make the web hosting feasible. The software is used by Web site hosting firms or ISP's. Now here are some of the main features of a control panel: License and Operating System support, Remote Access, E-mail Management, and Third Party software Management.
License and Operating System Support - Top Hosting Software Sites
In order for the web hosting plans to work, licensing requirements have to work and coordinated. The various operating systems also must be accessible through the web hosting service. Here is a short list of some of the sites that offer control panel services.
DotNetPanel Software delivers management solutions for a Windows web hosting businesses of any size. What makes it unique is the solution set for simplifying Windows hosting management operations. Companies that need hosting services will probably need multiple servers. DotNetPanel provides a multiple servers solution.
H-Sphere is a web hosting Control Panel for shared web hosting services. It is available for multiple operating systems including Linux, UNIX and Windows. It works with a variety of database products: MySQL, PostgreSQL and Microsoft SQL Server. It is highly secure and considered a favorite among users of control panels.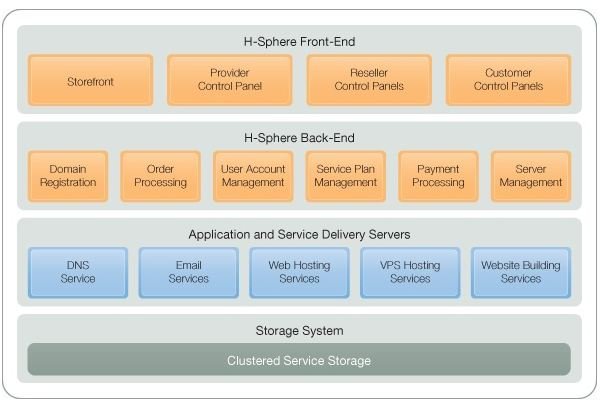 Their latest iteration of a control panel is Hosting Controller 8, which is designed for web hosts to experience scalable hosting possibilities in a cluster environment. For web hosting companies, this server control will allow them to manage all their servers in either a Windows & Linux environment using a centralized interface.

ISPsystem Company provides software tools and services which will automate daily business operations of a web hosting company. They offer shared hosting plans and also VDS / VPS hosting and dedicated server rentals.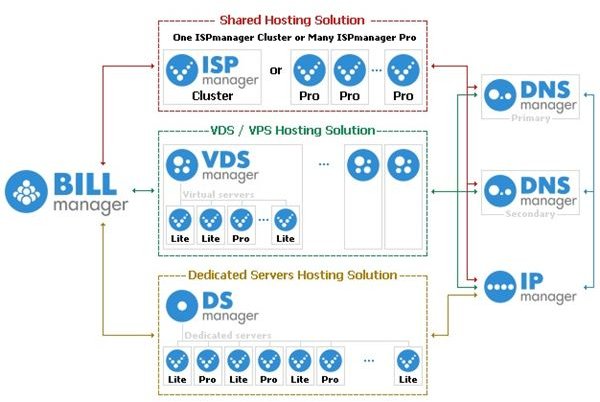 Parallels Plesk Panel allows an administrator to set up websites, reseller accounts, e-mail accounts, and DNS entries. It supports a wide variety of platforms such as FreeBSD, Red Hat Linux, SUSE and Ubuntu, as well as Windows Server 2003 and Windows Server 2008 operating systems.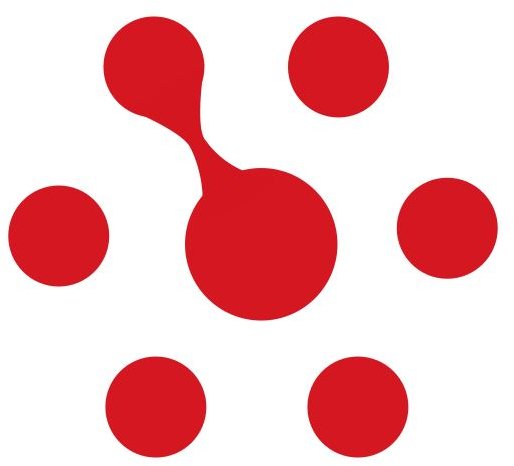 Remote Access and e-Mail Management and Third Party Packaging Systems
To use remote services, whereby a client wishes to access the desktop of a remote client, the control panel must allow that operation. Besides that, e-mail services are also important for a hosting service. All businesses on the Internet will communicate with other companies or clients via e-mail.
Web hosting software for Windows also involves offering the easy means of installing web services onto the server. The packaging services will give the control panel the ability to access and import a group of modules from the Internet.
Here are some web hosting sites that offer these operations.
The top hosting software for Windows is available from DotNetPanel, H sphere, Hosting Controller, and ISPManager. There are other Operating System Platforms available for Linux, UNIX and others; but for Windows, these mentioned are among the most common and integrate into the hosting system the easiest.
Summary and Sources
Setting up a hosting service for Windows, or for that matter any operating system will usually involve setting up a control panel, and this is the software that will control how the web services function and operate.
Sources: Web hosting control panels & Webhosting panels
Comparison of Web Hosting Control Panels