Where is the Windows 7 Address Book?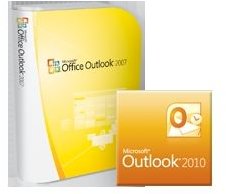 Before Windows Vista and 7 were released, Outlook Express was the number one e-mail client on the planet. Useful for both home and small business users, Outlook Express was simple, convenient, and reliable.
What many people do not know is that the Windows Address Book was actually a separate application that was not a part of Outlook Express or any other e-mail client. Outlook Express and other e-mail applications simply used Windows Address Book to store and retrieve contacts, e-mails, and other information.
Windows Address Book and Windows 7
Windows Vista didn't include Outlook Express but instead contained a new e-mail client called Windows Mail. Much like Outlook Express, Windows Mail used the Address Book Application as its main contacts database.
Windows 7 is completely devoid of any e-mail client. Neither Outlook Express nor Windows Mail ships with the Microsoft's newest operating system. Consequently, there was no need for Windows Address Book so that application was dropped from the operating system as well.
How to Keep Track of Contact in Windows 7
Microsoft's official answer to this issue about the Windows Address Book in Windows 7 states that:
You might have noticed that Windows Address Book isn't included in Windows 7. You can still manage your contacts by installing a program from another company or by using a free solution from Windows Live.
Essentially, Microsoft states that to keep track of contacts, you have to either install an e-mail client from another company or opt for a free account such as Windows Live Mail.
Some people claim that by removing an e-mail client from its operating system, Microsoft is forcing users into using its other products unnecessarily. True, you can buy an e-mail client such as Outlook or download an open source one such as Thunderbird. But since e-mail is such as an integral part of computing and being online, it's strange that Microsoft would drop any e-mail client from Windows 7 and then drop the Windows Address Book as well.
Keeping Track of Contacts
Your best option to keeping track of contacts is to use a trusted and stable e-mail client with a contacts database built in. Truthfully, Windows Live Mail is easy to use and it does fill the need for a modern e-mail client and contacts database. Alternatively, Thunderbird is an open source solution brought to you by the same people who make the Firefox web browser.
If you need the power of a full-featured contacts database and e-mail client, Outlook is the standard by which many other e-mail clients are judged. Far more than just an e-mail client, Outlook 2007 and the soon-to-be released Outlook 2010 is a complete organization solution for home offices or those users who need to keep track of a lot of information.
Conclusion
Surprisingly, Microsoft dropped the e-mail client and Windows Address Book that has been a part of the operating system since Windows 95. Outlook Express was last seen in Windows XP and Windows Mail made it first and only appearance in Windows Vista.
If you need an alternative to Windows Address Book, consider using a popular e-mail client such as Windows Live Mail, Thunderbird, or Outlook 2007/2010 to keep track of your contacts. Although gone, Windows Address Book was never the only contact management application available. Finding and using one you like shouldn't be too much of a problem.