Use Office 2010 Outlook Connector To View MSN, Live, Hotmail Accounts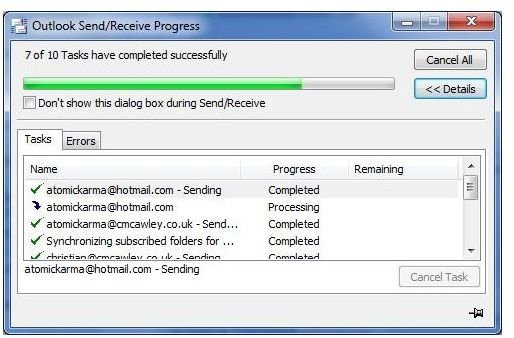 Microsoft Office 2010 Outlook Connector
Microsoft Office 2010 is available for pre-release beta testing – bringing with it free-to-use versions of all the popular office apps, albeit with stripped down functionality.
Among these is of course Microsoft Outlook, the popular time management and communications tool, which can be used with a variety of email account types.
You may know however that Outlook no longer natively supports access to Hotmail, MSN or Windows Live email accounts. The most common solution to this is to access via the web, use Windows Live Mail or download Microsoft Outlook Connector.
However, Outlook Connector for Outlook 2003 and 2007 doesn't work with Microsoft Office Outlook 2010 – help is at hand however thanks to a new version specifically for use with Office 2010 beta.
Download Outlook Connector
Available from Microsoft, Outlook Connector for Office 2010 can be easily downloaded, installed and configured in a matter of minutes.
To download Office 2010 Outlook Connector, visit download.microsoft.com (or click here for 64 bit versions). Once this is complete (the 2.5MB download should be pretty quick) run the OutlookConnector.exe to install what is effectively an add on to Outlook 2010.
As the installer continues, you will be able to see that it is intended for use with Outlook 2010 beta – the setup wizard describes itself as Microsoft Outlook Hotmail Connector 32-bit (Beta).
Once the download and installation of Outlook Connector is complete, it is time to launch Outlook and configure the add-in.
Configuring Office Outlook Connector Beta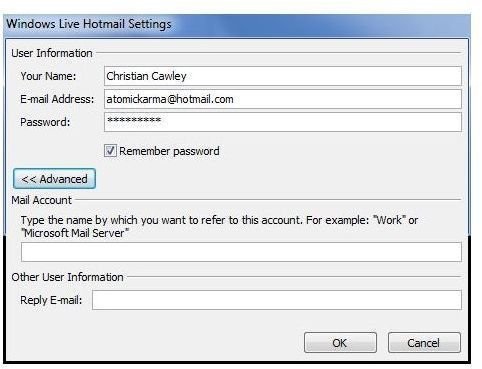 When you open Outlook 2010 Beta, you will be asked to setup your Hotmail account with the email client. All that is required are your name, email address and password, although Advanced options are available for you to specify a different reply-to address and set a descriptive name such as "Work".
Once this configuration of the connector is complete, you will see a progress bar at the bottom of Outlook – this is an indication of your emails being downloaded, and how long it takes depends on how large your Hotmail/MSN/Live mailbox is.
Other Features of Office Outlook Connector
Along with access to your Hotmail emails, Office 2010 Outlook Connector also provides synchronization of your contacts and calendar information. This is particularly useful if you keep contacts and use the Windows Live Calendar.
You can check these by going to the relevant tab – for instance, the Contacts tab in Outlook 2010 will display two contacts lists on the left pane for you to open and investigate. Similarly, the Calendar tab will list the new calendar under the heading My Calendars.
Any reminders and other appointments that you have setup in your Windows Live calendar will also appear here and will alert you in Outlook as they were intended to in Windows Live!