Free and Secure Remote File Access with Opera Unite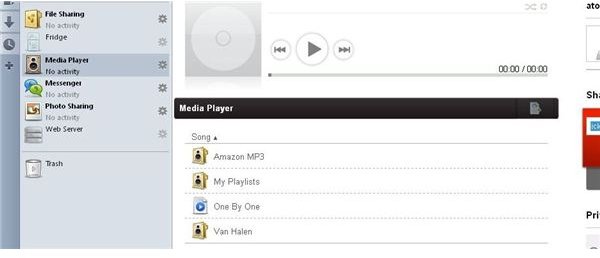 Remote File Access with Opera Unite
Often, remote desktop tools such as LogMeIn, Webex or GoToMyPC are used for "distance terminal" tasks - grabbing data from a remote PC - when all that is really required is a method of browsing the available files of the remote PC.
The latest version of the popular Opera browser includes this functionality. Known as Opera Unite, this tool comes as part of the browser and can be used to make certain files and folders on your PC available to anyone with the correct credentials and URL. You could be sitting on the other side of the world with friends, wishing you had some photos to share with them – a quick call to home to get your PC switched on would allow you instant access to those photos via the Internet!
In fact Opera Unite is potentially even more powerful than this – by sharing access to certain files through Facebook and Twitter, you can use your PC as a juke box or photo album.
Advantages of Remote File Access
The obvious advantage of remote file access is productivity – gaining access to vital project files that might have been left behind, for instance. In fact with Opera Unite, you wouldn't even need to worry about taking the files in the first place, so long as there is a reliable connection to the net at your destination.
Opera Unite allows access to documents, images and various other file types by way of a fast web-based file browser simply by entering a dedicated URL for your PC into a browser window. You don't even need to be using Opera on the remote device, and your device doesn't even have to be a PC; anything with a web browser can be used!
Setup Opera Unite
Obviously, you'll need to have the most recent version of Opera installed on your PC to use Opera Unite – you can download the latest version from unite.opera.com.
Once the browser is installed, access Opera Unite via the left side menu. To do this, click the Unite logo which you will recognize by three swirls.
To begin with, you will need to enable Opera Unite – this can be done by right-clicking Opera Unite Home and selecting Enable Opera Unite.
You will then be asked to login or signup for an account, before configuring a name for your PC for viewing remotely. While Opera will sandbox your files – effectively restricting access to malicious users to the files you decide can be accessed (in much the same way a P2P filesharing program might) – you should choose a name for your PC that only you will know or be able to guess.
(If you like the look of Opera, read our guide on using Opera in Windows.)
Accessing Remote Files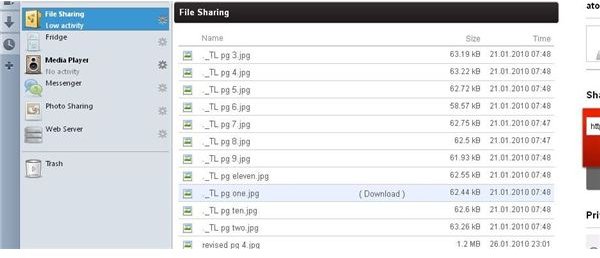 Once the account and PC name are set up, you can proceed to select which files can be accessed remotely. This can be done on a media type basis (such as music and pictures) or on a file and folder basis.
This example shows how to add MP3 files to Opera Unite, allowing you to listen to tunes streamed from your PC through Opera's servers and to your remote location.
Via the menu, right-click Media Player and choose Properties in order to select a folder to be shared. MP3s will take a while to be indexed correctly, so don't worry if they don't appear straightaway. Once the page is available and the web-based file browser is displayed, you will need to set a password. This is done via the menu on the right – alternatively you can make the files Public, but whichever option you choose, don't forget to Save changes. You should also take note of the URL for sharing your content.