Microsoft Office 2010 Updates for Productivity and Mobility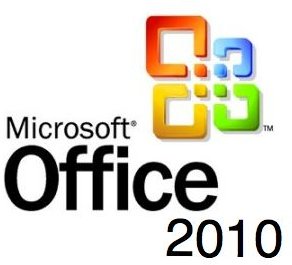 Business environment updates
With the release of Microsoft Office 2010 just around the corner, the biggest update might be the environment to which it is released.
Once a ubiquitous monopoly, Microsoft has seen consumer support of its productivity applications eroded by the development of a strong open source alternative, Open Office, as well as cloud based alternatives like Google's Google Apps suite and the surprisingly robust offerings of Zoho's productivity and business applications. The first ever 64 bit version of Office 2010 is another attractive update that will make it an attractive update for business. In short, there are more alternatives to Microsoft's Office suite than ever before; making the Office 2010 updates Microsoft's extremely important to future success.
Interface Updates
Office 2010 reaffirms Microsoft's commitment to the infamous "ribbon" based interface that came out with its 2007 version. While many people hailed it as a revolutionary asset for users, others hoped that it would go away. For 2010, the ribbon is back and it's back with a vengeance, taking over OneNote, Outlook, and Visio. In short, the Office ribbon is everywhere. Besides becoming more universal, the button has been redesigned from the obtrusive round button on the top left of the menu bar to a smaller, rectangular button that is in alignment with the rest of the menu's tabs. Clicking the ribbon button yields a contextual menu that provides standard options for document management and printing.
Office 2010 New and Updated Features
Microsoft Office 2010 brings a lot of new features with practically no new hardware requirements. While many people feel that Word became oversaturated with features in the Office 97 release, the trend continues. Office 2010 updates include even more features, retaining its place as one of the most flexible software solutions around. Some Office 2010 updates are quite practical and should be well received in the community of Office users. First, the size of Access databases has been expanded. This might not affect the casual user, but anyone familiar with trying to adopt Microsoft Access has become familiar with its frustrating size limitations. The size of Excel spreadsheets has also been expanded to the delight of many.
Office 2010 Updates for Collaboration and Communication
Another Office 2010 update that users should find attractive is the paste preview feature that should simplify the process of properly formatting pasted data. Multimedia support features basic image editing in virtually every application and video formatting and editing directly from within PowerPoint.
Outlook 2010 has new voicemail and fax integration capabilities that are sure to thrill business users trying to cope with unified messaging phone systems. Before you get too excited, it's important to realize that these updates to Outlook are propelled by the impending release of Mircosoft's latest Communications Server release, not an altruistic effort to boost compatibility with existing communications systems. Another update to Outlook is the social connector that establishes presence and history information for contacts.
Finally Office 2010 feature updates revolve around a new collaboration and cloud emphasis. Individual users are encouraged to utilize Microsoft's Office Live services publish documents for group use. Also, PowerPoint presentations can be broadcast, streamlining the process over clunky email distributions. Office 2010 workspaces can be shared either peer to peer or via SharePoint Server 2010. Groove has been renamed SharePoint Workspace in recognition of these updates.
Cloud Based Updates for Microsoft Office 2010
By far, the deployment of Microsoft Office 2010 as a Web-based and mobile-based suite marks its most notable transformation. No longer will users need to have individual copies of Office installed on their computers: the programs will be accessible through a browser on a computer or Microsoft Phone 7 Series smartphone. The new mobility enjoyed by Office 2010 users as well as the advances in making Office files compatible among practically all Internet users should solidify its dominance in the business and personal market.
Microsoft Office 2010 Versions
While home, professional, and student versions of Microsoft Office 2010 will be available (similar to prior versions), Office 2010 updates will feature online and mobile versions that will strengtthen its release. Also, Microsoft is replacing its low end Works suite with a stripped down version of Office 2010 called "Starter Edition." This version will be available only to OEMs who expect the out-of-box compatibility with Office to add value to new Windows-based computers. Microsoft is also planning to release a version of Office 2010 for the Macintosh, although there is no public Microsoft Office 2010 Beta planned for that version.