How to Make Windows 98 Look like Vista – Building your Own Theme for Windows 98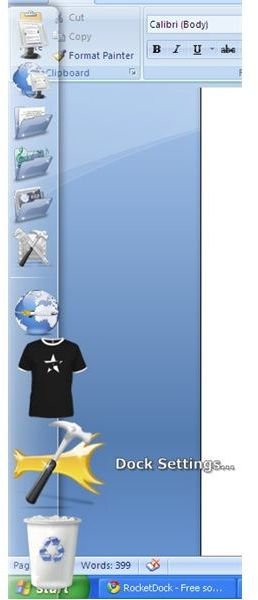 Why Not Install Vista?
How do you make Windows 98 look like Vista? Not all Windows users are that enthusiastic about buying the latest Microsoft products. Others have their own problems – some wait for a new computer that comes with a bundled operating system, and others do not wish to spend money on upgrade costs. No matter what the reason is, people still want the look of a new operating system without having to actually upgrade. This is where themes for Windows 98 can help. These themes have one or more components that give the feeling that you are working on a new operating system.
However, not all themes for Windows 98 will change Windows 98 completely. It depends on the theme: some only include wallpapers and screensavers while others include even the sidebar to make Windows 98 look more like Vista. It is a tough job to find a Vista theme compatible with Windows 98 as most computers run Windows XP. The latter supports WindowsBlinds that allows you to customize your computer GUI to anything you wish. If only WindowsBlinds was compatible with Windows 98, you would have plenty of ready-made themes for Windows 98. Windows Gallery does not have any themes for Windows 98 either. You can search Deviant Art and Rapidshare for Windows 98 themes that produce the GUI effects of Vista.
The following section gives a simple way to make Windows 98 look like Vista.
Building Your Own Vista Theme for Windows 98
Coming back to Windows 98, you can download wallpapers, screensavers and cursors that will work on your computer to give you the feeling of Windows Vista. You will get some of the best wallpapers and screensavers on Deviant Art. It is better if you download wallpapers that match the resolution of your monitor. Anything with fewer pixels will spoil the fun. Now that you have the wallpapers and cursors, you have to get the Windows Vista Sidebar.
Though you may not be able to produce the exact sidebar as in Vista, RocketDock will help you create a better version of the Windows Vista sidebar (in the figure, I placed it to the left corner of my screen). You can download RocketDock from CNET and configure it to appear on any corner of your screen. You can set it to start with Windows or opt to start it manually using the desktop icon. Once installed, you can drag and drop icons to the sidebar. You will find it even more amusing than the Vista sidebar because of the animations and information it offers when you try to use it. The new sidebar in your Windows 98 is fully customizable. Once you have the wallpapers and RocketDock installed, people will not be able to identify the operating system easily.
In short, you can make use of the RocketDock and Vista wallpapers, screensavers, and cursors from Deviant Art to make Windows 98 look like Vista. I spent some time on Deviant Art searching for complete themes for Windows 98 that give you the GUI effects of Vista but it seems that they do not have a complete pack – just compatible screensavers and cursors.
NOTE: The above is just one idea that answers how to make Windows 98 look like Vista. With all kinds of software available on the Internet, you can create and use a range of Vista themes for Windows 98. You can also upload these themes to Deviant Art and get your talent recognized!
Also Read:
Guide to Backing up Your PC - Top Solutions
Speed up Windows Startup – Removing Unwanted Startup Processes