Fixing the Office 2010 No Default Mail Client Error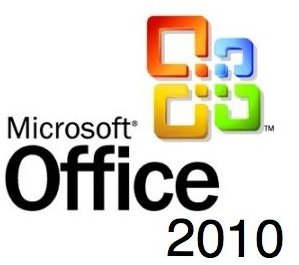 Error in Microsoft Outlook 2010 Beta?
Microsoft Office 2010 is currently in Beta, and it's possible to download and enjoy many of the features that are set to be included in the new version of Microsoft Office.
Among the applications in the new office productivity suite from Microsoft is Outlook 2010, an updated version of the widely used communications and time management app.
With a new method of displaying email conversations (using the popular "threaded" method seen on mobile text messaging apps) better integration with other Microsoft Office 2010 applications, you'll probably find that you want to start using the Office 2010 application as soon as possible.
However following installation – particularly on a system where you already have another, non-Outlook mail client – you might encounter an error message informing you that you don't have a default mail client.
The Office 2010 No Default Mail Client Error Message

The full error message is as follows:
Either there is no default mail client or the current mail client cannot fulfil the messaging request. Please run Microsoft Office Outlook and set it as the default mail client.
There are a couple of different ways to resolve this – first of all and most simply, a change to the System Registry
To begin with, go to Start > Run (or Start > Search on Windows Vista and 7) and Enter regedit to open the System Registry.
Most importantly, the next step is to backup the System Registry – go to File > Export to do this, with either the root Computer item selected or HKEY_LOCAL_MACHINE. Once the export has completed, proceed to locating and deleting the following entry:
For 32 bit Windows XP, Vista and 7, find and delete:
HKEY_LOCAL_MACHINE\SOFTWARE\Clients\Mail\Microsoft Outlook
64 bit users will need to locate and remove:
HKEY_LOCAL_MACHINE\SOFTWARE\Wow6432Node\Clients\Mail\Microsoft Outlook
Once deleted, close the registry editor, and open Outlook 2010. Next, go to Start > Control Panel > Programs > Programs and Features, select Microsoft Office 2010 and click the Change button – the Microsoft Office 2010 setup screen will then be visible.
(Full details on how to set an application as the default can be found in our guide Removing Google Chrome as Your Default Browser.)
Next, click Repair, then click Continue – follow the repair process through to the end and then follow any onscreen instructions.
Alternative Fixes
If you have completed the steps above and still get an Office 2010 "No Default Mail Client" error, there are a couple of alternatives.
The first is to manually set Outlook 2010 as the default mail client, via Start > Control Panel > Set Program Access and Defaults (Start > Default Programs in Vista and 7) and follow the on-screen instructions to set Outlook as the default.
Another way of resolving this issue should the registry fix above fails is to manually delete a specific file.
First of all, exit Outlook 2010, before browsing to the following location:
C:\Program Files\Common Files\System\MSMAPI\1033
Next, delete MSMAPI32.DLL, before restarting Outlook 2010 – the file will be recreated by Outlook upon launch, and ask you to set the application as the default.