Using the Phishing Filter in Internet Explorer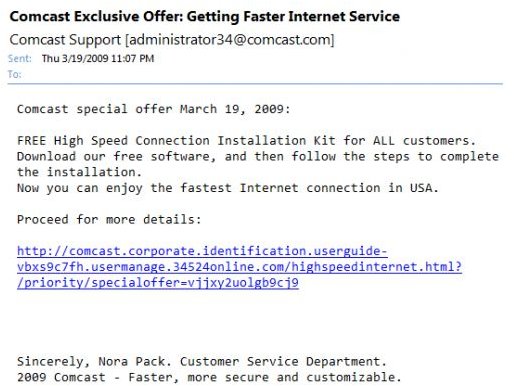 Microsoft's Internet Explorer 7 and 8 include anti-phishing features to block displaying a phishing website that will trick PC users into revealing personal or financial information. Online phishing scams are often distributed via
that pretend to be from a trusted source but actually direct people to viewing a phishing website. When a phishing website is loaded, your private and financial information is at risk if you enter them.
Anti-Phishing protection in Internet Explorer was first introduced in IE7 and has been replaced in IE8 by a new feature called the SmartScreen Filter. Both versions continue to provide protection against phishing.
How the Phishing Filter in Internet Explorer Works?
While you browse the web, the phishing filter in Internet Explorer runs in the background. With your consent, the anti-phishing feature sends the web address of the site to Microsoft and compares it against lists of known phishing sites. If you are using IE8, the SmartScreen Filter in IE8 compares the site against lists of known malware sites as well.
If the phishing filter discovers the website that you want to view is on the list of known phishing sites, Internet Explorer will display a blocked webpage or the Information Bar in IE7 will appear to notify you that the automatic and unsafe download has been blocked: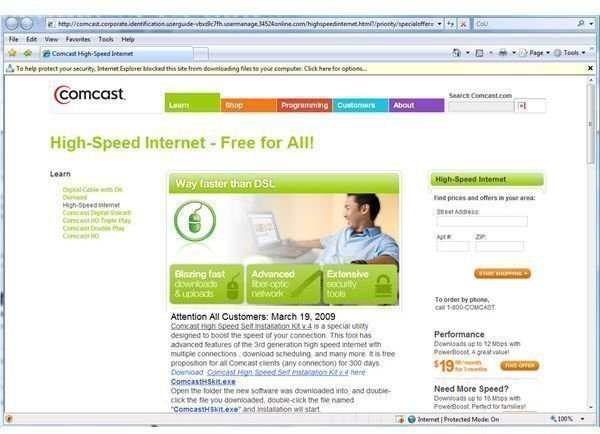 Data for the phishing filter in IE is submitted to Microsoft in encrypted format over HTTPS protocol. Your IP address or other personally identifiable information is not used to identify, contact or provide advertising to you. If you suspect a website is a phishing website, you can use IE to report a specific website: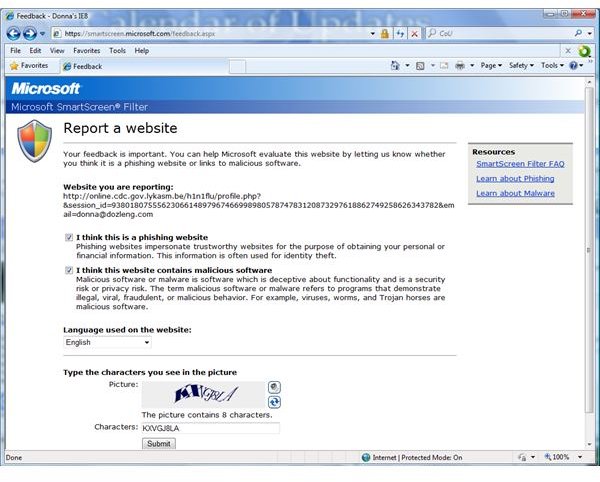 If the website contains a download, you have the option to report the malicious download as well. Microsoft SmartScreen web service will analyze and include it on their list of known phishing and malicious websites, after analysis. The same method can be use if Microsoft has flagged a safe site as unsafe. You can report it to them as well for correction.
How to Enable Phishing Filter in Internet Explorer?
If you are using Internet Explorer 8, select the Safety button in IE menu bar. Hover your mouse to "SmartScreen Filter" and then choose "Turn on SmartScreen Filter." Note that the SmartScreen Filter is enabled by default but if it was disabled by another user, you can always re-enable it:

If you are using Internet Explorer 7, select "Tools" and hover the mouse over "Phishing Filter" where you can choose to turn on or off the phishing filter.

You can also enable the Phishing Filter via the "status bar" in IE7 or IE8:


Final Words
The Phishing Filter or SmartScreen Filter in Internet Explorer is updated often by Microsoft. Use it to help protect your personal and financial information from fraudsters, even if your antimalware or firewall protection offers similar service. You'll never know which one will catch a phishing website and it's always better to be safe than be sorry.