Customize Windows 7 Desktop - Where to Get the Best Windows 7 Themes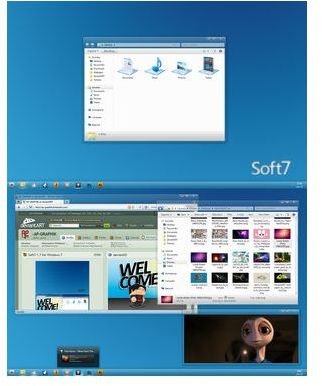 Customize Windows 7 Desktop – Windows 7 Theme Packages
You can customize the Windows 7 desktop using the default tools. The new Display dialog offers different options, but the choice is limited. If you are not satisfied with the default wallpapers, screen savers, and other display items, you can always customize the Windows 7 desktop using Windows 7 theme packages.
By default, Windows 7 has plenty of beautiful wallpapers that you can even set to change at regular intervals. It offers you the ability of making all the full screen windows transparent at the click of mouse so you can see the gadgets on your desktop. Windows 7 did away with the sidebar so that you can place your Microsoft Windows Gadgets at any place on the desktop. Even with all these excellent features, people tend to get bored and wish for something that suits their tastes. For teens, more often, it is to show off their notebooks. This is where Windows 7 themes help to customize the Windows 7 desktop.
Windows 7 themes are packages that contain one or more wallpapers, different colors/fonts for Windows and Desktop elements (such as the taskbar, start menu, and quick launch), screensavers, sounds, etc. Note that Windows 7 themes may not contain all of the elements described. One package may only change the desktop and default colors while another may include screensavers and sounds as well. It depends upon the person who creates the themes and that can be anyone. Even you can compile a set of images, screensavers and other stuff and upload it onto the Internet so that others can use it. You do need to explain how to install the screensavers. Hence, it is always a good practice to include a text file in the theme. It explains installation of different elements to customize the Windows 7 desktop using your theme package.
Where to Look for Best Themes to Customize Windows 7 Desktop
You can find Windows 7 themes all over the Internet. As there are chances of malware too, I recommend that you download such things from sites you trust. Some examples are CNET, DeviantArt, and of course, the Windows Gallery. Other than these, Microsoft offers plenty of Windows 7 themes at Windows 7 Personalization Gallery. The Windows 7 Personalization Gallery has a range of themes covering the latest blockbusters to animals to 3D cartoons and more. The Gallery also offers you a range of wallpapers and Windows 7 gadgets.
The following are some of my picks to customize the Windows 7 desktop.
Customize Windows 7 Desktop using Soft7 1.8 from Deviant Art
Soft7 1.8 for Windows 7 offers your desktop a sea-blue look. It contains wallpapers that go well with a 17" monitor. As of now, this theme does not include custom icons but you sure can change their look using the default display properties in Windows 7. Other than the wallpapers, you will find fascinating screensavers. The best thing I like about this theme is that it helps you customize the Windows 7 desktop by offering an animated taskbar that changes color in gradients from blue to gray and back to blue. You also get a set of animated cursors with the Soft7 1.8 theme for Windows 7.
My Windows 7 Desktop from Deviant Art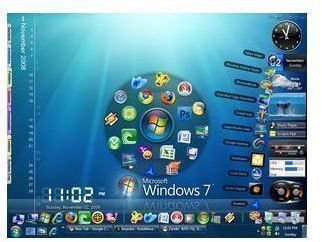 Though slightly cluttered, the My Windows 7 Desktop is a great theme that makes you glow as your friends and colleagues look at it curiously. You can also use this Windows 7 theme to customize Windows Vista. It includes animated cursors, plenty of wallpapers to choose from, and two screensavers. It also offers you a digital clock right on the desktop.
Though Windows 7 does not include a Sidebar, My Windows 7 Desktop includes Google Desktop. The best part is the round dock at the center, which proves as a perfect place to place your Microsoft Gadgets.
Mike Swanson Macros Theme Pack for Windows 7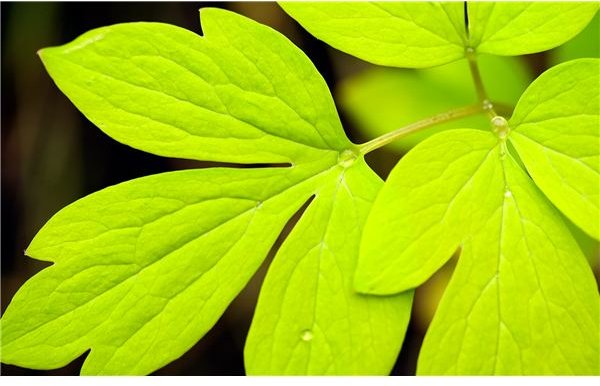 This is a simple Windows 7 theme created by Mike Swanson, one of the MSDN members. The Mike Swanson Macros Theme Pack employs Windows 7 default sounds and default colors. The one thing that makes it magnificent is a collection of around 25 wallpapers based on nature. They are flowers, leaves, rocks, and much more. This theme is perfect for nature lovers who wish to customize the Windows 7 desktop to their taste!
This post is part of the series: Freeware for Windows XP, Windows 7 - Free Software, Microsoft Widgets for Mobile and more
This series intends to offer you with information on freeware for Windows XP and later versions. You can find information on where to find freeware for Windows XP, free software for Windows 7, and of course, Microsoft Widgets for all Windows versions including Widgets for Windows Mobile 6.5.